Get alerts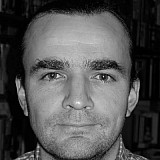 Formula 1 supremo Bernie Ecclestone thinks the European Union could get involved if manufacturers get together to block plans for an alternative engine.
As revealed by Motorsport.com, the FIA surprised teams on Friday by issuing a call for expressions of interest from potential budget engine suppliers, which is the first stage of the tender process.
The move came even before the F1 Commission had voted on the subject, something that in theory it needs to do because having two engine types in F1 could require significant rule changes for 2017.
With the F1 Commission vote appearing to be quite tight, Ecclestone has suggested that if it doesn't get through, then the body could get overruled by the EU on anti-competition grounds.
"People can go up for the tender and then it's up to the F1 Commission to decide whether they want to do it," Ecclestone told Motorsport.com.
"I think the European Commission will sort it out. I don't think it would be hard to get it through the F1 Commission, but I'd rather it now be dealt with by the European Commission.
"It's all the things they want to be against – anti-competitive, and cartels. They don't like cartels, they don't like those sort of things."
When it was suggested that an EU involvement could take months, Ecclestone insisted this was nothing to do with the recent complaint from Sauber and Force India, which relates to how income is shared.
"This is a different thing to what the other people complained about," he said. "Who said we haven't already started?"
Ecclestone denied that the whole process has been instigated to try to force one of the manufacturers to provide an engine for Red Bull.
"Not really, I don't want an engine for Red Bull like that," he explained.
"We need another engine supplier. We don't want to be put in a position where we've got them squeezing our balls."