Get alerts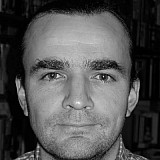 Renault Formula 1 boss Cyril Abiteboul says that getting Carlos Sainz on board for the last four races of this season provides the Enstone team with a "jump start" for 2018.
Sainz was originally on a straight one-year loan from Red Bull, but it was announced on Friday that the Spaniard is to move across to Renault to replace Jolyon Palmer from this month's United States GP onwards.
Abiteboul sees Sainz's arrival as a key part of moving the team forward as it tries to close the gap to the frontrunners, and feels his early arrival can only help accelerate its progress next season.
"We are in a situation where we are really against the clock if we want to meet our ambition and our target of being almost at the highest level by 2020," Abiteboul told Motorsport.com.
"There is no time to lose, and we need to fast track in every possible way.
"With 2020 in mind, 2019 in mind, we've done this move. It's not just for grabbing a couple of points in the championship, it's much more the bigger picture and a longer-term plan that played into this decision.
"We've had a lot of comments that one year, as a loan, was not a lot, so we clearly we have to make it work as well as possible, and we called him for a little bit of a jump start.
"Whatever we do this year, he will know the team, so all the acclimatisation to the team and to the car, that will be done, so we don't have that collective excuse next year. 
"Next year will be all about scoring points immediately, very early in the season. We have a technical programme where we want to have reliability right as soon as the winter tests, so we have everything ready. It includes obviously the driver."
Palmer split "amicable"
Abiteboul admitted that discussions with Palmer and his father Jonathan had been underway for some time, before it was finally agreed that the Briton would leave the team after Suzuka.
"From the moment where it was clear that we made a decision for next year it's what has driven the discussion, and the decision ultimately that was made," said Abiteboul.
"It's not a unilateral decision, it was made jointly and amicably with Jolyon, Jonathan and the team, and I really must thank them, because they understood the team position and the team point of view, and what we are trying to achieve.
"It's all about timing. There was sensible timing to do it, we also wanted to see how the championship position was evolving.
"The first thing that we wanted to get sorted was 2018, and when that was done, then it led to a conversation with Jolyon and Jonathan regarding this year, but we wanted to do that not in a hurry, we wanted to do that properly.
"We also had a number of back-to-back races, and it's not something that we wanted to do in the middle of a back-to-back."
The announcement was made late on Friday Japanese time because Palmer wanted the news out before the race, but not while he was still at the track and would have to face the media.
"The timing of the communication was important to Jo, he wanted to be given the opportunity to say goodbye to the F1 community," Abiteboul added.
"We felt that even though it's challenging to do that in the course of a weekend, we wanted to give him that opportunity to do so."
"It's also not an easy moment to say goodbye to Jo, because he's been here as a team member for a couple of years, he was here also before Renault decided to buy Lotus at the time. He's been part of that history.
"Any relationship that is ending is not a nice moment, particularly a couple of races before the end of the season. But I have to think about the team interest."