Get alerts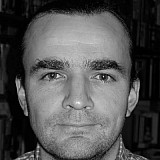 The past week produced some very significant driver announcements in Formula 1, and tucked in among them were confirmations that helped to fill the gaps on the 2018 entry list.
And while there's still a long way to go before there's a complete picture, attention has already turned to 2019, when all hell is likely to break loose on the driver market.
The news that Renault doesn't want to supply Red Bull beyond next season, leaving Honda as the only option for the Milton Keynes team, has only added to the fun.
Max Verstappen and Daniel Ricciardo are now more motivated than ever to look further afield. Team boss Christian Horner is still hoping to keep Renault, even if its hand has to be forced.
A couple of years ago, the French manufacturer signed a new and lucrative deal with Bernie Ecclestone to help pay for its return as a works team, and one of the conditions was that Red Bull continued to have an engine supply for five years.
Sources who should know suggest that there's no way out of the commitment for Renault.
Contract extensions were confirmed for Valtteri Bottas at Mercedes and Sergio Perez at Force India, while the temporary loan of Carlos Sainz by Red Bull to Renault was finally sorted out.
In all three cases the deals are for 2018 only, adding to the list of drivers who will be free to move, and teams that might have vacancies, in 2019.
Perhaps the most intriguing situation is that of Bottas, who has only been given one more year by Mercedes. Clearly the team that is top of every driver's wish list wants to keep its options open, but it's a two-way street – Bottas also has the freedom to move.
Toto Wolff has been instrumental in building Bottas' career, and obviously he will be torn if Verstappen or Ricciardo are ready to sign up with Mercedes for 2019, and – assuming that Lewis Hamilton is staying – that means he can't keep the Finn.
However, if Bottas can parachute into Ferrari, everyone wins. Would Sebastian Vettel see Ricciardo, Verstappen or Bottas as the most acceptable teammate? Bottas has to be on the Scuderia's list. He's shown both on-track performance and a team player attitude, and the latter is certainly a priority at Ferrari.
Alonso is next
But all that is a long way off still. The next piece in the 2018 puzzle that will fall into place is Fernando Alonso extending his stay at McLaren.
Zak Brown made it clear over the Singapore GP weekend that a deal is not far away, and there's also a belief that it might be good form to wait until after Honda's home race in Suzuka before any announcement on Alonso's future.
Deals for top-line drivers on mega money are always complicated, and this one more so, because it looks likely that Renault will also be involved, and will perhaps in effect pay part of his salary.
Alonso has been a Renault man twice previously, so it's logical that he now becomes an ambassador for the company, figuring in Spanish TV ads and so on, even though he's not actually driving for the works team.
McLaren aside, three other teams still have seats open for 2018.
The consensus is that Daniil Kvyat will stay at Toro Rosso and be joined by Pierre Gasly, but neither has been 100 percent confirmed.
Gasly's prospects would have been enhanced had he been able to do the last few races of 2017, assuming that Sainz gone early to Renault. There remains a chance that STR could spring a surprise and take someone from outside the Red Bull programme, but it looks unlikely at this stage.
Kubica's Williams chance
The most attractive seat still open is that at Williams. Felipe Massa made it clear in Singapore that he would he happy to stay, but only if the team shows that it wants him and makes an early decision; he doesn't want to be a last resort, but the list of possible replacements is growing.
Robert Kubica remains the most serious, but like Renault, the team wants to give him track mileage in a hybrid car to properly assess him – and fortunately it has the 2014 car used by Lance Stroll with which to do that running, if the logistical issues can be addressed and a date arranged.
Reserve driver Paul di Resta remains a genuine contender, but he's joined now by Renault outcast Jolyon Palmer, who is available, has funding, and did himself a power of good with a solid weekend in Singapore.
Also in the frame is Marcus Ericsson, whose backers want to place him elsewhere, a move that would free up a seat at Sauber.
All of these drivers are above the 25-year-old age limit that Martini requires of at least one driver in order to properly activate its sponsorship. Mercedes still harbours hopes of placing Pascal Wehrlein at Williams, but unless that rule can be overcome, the German looks set to be on the sidelines in 2018.
The problem Williams faces is one of credibility. When the Stroll project started, the team expected to have Bottas, one of the stars of the younger generation, as the Canadian's teammate.
Consider too that next year the team's obvious midfield rivals - McLaren, Renault, Force India - will be fielding line-ups such as Alonso/Vandoorne, Hulkenberg/Sainz, and Perez/Ocon.
Taking a second driver who brings sponsorship and has achieved little in the way of results will send out the wrong message to the world, to sponsors, and internally at Grove. Technical staff are motivated by working with the best available drivers, and if you have a compromised line-up, you risk losing some of your best guys.
That helps to explain why Kubica is such an enticing prospect for the Williams management, assuming that the Pole can prove that he can get the job done.
Renault had some doubts after the Hungarian test, despite the obvious pace that Kubica showed, and they eventually chose Sainz. Kubica now has to convince another set of engineers he is capable of a return.
Ericsson looking for another home opens up the possibility of Sauber becoming a Ferrari B-team and running both Charles Leclerc and Antonio Giovinazzi.
The former has long been mentioned as a likely Sauber driver for 2018, especially once the Honda plan was dropped and the Ferrari engine deal confirmed. However, Maranello is keen to find a seat for Giovinazzi as well.
Ericsson's backers and Sauber's owners are in effect one and the same, but those involved have long been keen to point out that there are two different deals – in other words, Sauber wasn't bought just to guarantee Ericsson a job for life. It has to be a business.
Nevertheless, after years of supporting him it's unlikely that they will leave him hung out to dry, hence the urgency to get him into Williams.
That would create the opportunity to place both Ferrari drivers at Hinwil, and obviously there will be a commercial imperative if Sauber further strengthened its ties with the Italian team.
Leclerc vs Giovinazzi would be a face-off between two young stars, not unlike that involving Mercedes proteges Wehrlein and Ocon at Manor. The stakes are high, as Leclerc is a genuine contender for a 2019 Ferrari seat, but he'll have to get the job done at Sauber first.
If there's only one Sauber seat for a Ferrari protege, then Leclerc is the man with the momentum at the moment thanks to his Formula 2 results (and Giovinazzi's unfortunate crashes). He also has canny manager Nicolas Todt fighting his corner.
All other seats have been confirmed, but there remain whispers to the effect that Ferrari would like to see one of its young guns in a Haas next year, and is pushing hard behind the scenes to make that happen.
Romain Grosjean and Kevin Magnussen are under contract, of course, and Gene Haas said recently that he didn't want to be in a position where he had to take a driver with money, or in this case one who generates a discount on the huge bills the team pays to Ferrari.
However, this is F1, and as we know, anything can happen...