Get alerts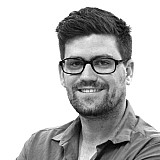 Toro Rosso's most experienced driver line-up is key to the team's hopes of finishing fifth in the constructors' championship, according to Franz Tost.
Rather than strictly fostering young Red Bull-backed talent, the team currently has Carlos Sainz – in his third year of grand prix racing – and former Red Bull Racing driver Daniil Kvyat on its books.
With significantly more experience than Toro Rosso driver line-ups of the past, Tost reckons its not having a rookie driver that will help the team fulfil its wish of finishing fifth this season.
"It's absolutely the most experienced driver pairing we had in the history of Toro Rosso," said Tost in an exclusive Q&A with GP Gazette.
"We can see this, because with newcomers you cannot fight for the fifth position in the championship.
"Look at the competitors around us, apart from Williams who are a little bit struggling, they are all drivers with experience, because [Esteban] Ocon was in there last year as well. Therefore the package is strong.
"I'm really satisfied with the performance of both of the drivers. Carlos has been in Q3 in nearly all of the races. Daniil has been a little bit unlucky because of technical failures – for example in China he was in good place, but he could not finish the race because of a hydraulic failure.
"But for example in Russia in the last 14 laps of the race he was very, very fast, he was much faster than many drivers in front of him.
"That means we must provide him with the best possible technical package and then he will do it, because from the driving skills, he is one of the best."
For more with Tost, check out the latest issue of GP Gazette.
Additional reporting by Adam Cooper