Get alerts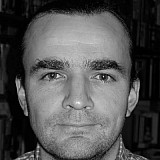 Felipe Nasr says it's business as usual at Sauber despite the obvious concerns over the financial health of the team.
The Brazilian insists that the situation has not had an impact on what goes on at the track. 
"At the end of the day that's my job, to drive, whatever the situation is," he said.
"I know that everyone involved here is giving everything they can to put the team in the best position possible. The things we cannot control, we cannot get involved in.
"I'm here to drive, I love what I'm doing here. Every time I'm on track I'm giving everything I can. Of course there's a question mark on the back of the team about what's going to happen.
"As I said everybody when they come to a race weekend they are giving everything they can," he added.
Meanwhile, Nasr revealed he has been struggling badly with handling since he got his race chassis in Australia, having been happy with the car that he used in testing, which is being raced by Marcus Ericsson.
That's made it hard for him to capitalise on what last year was a fruitful part of the season for Sauber, before the development of rivals kicks in.
"I always believe that the early races are the good opportunities, no matter what's happening. In my case I just couldn't do much," he said.
"If you look back at Bahrain I had a good couple of initial laps, I think I was driving maybe ninth or 10th into the points.
"You just see then the performance dropping, Keeping the tyres alive, doing one stop more, all these things didn't help. It is what it is."
The Brazilian added: "I still think it's quite early in the season. A number of things have to come together to be able to score points, but you never know.
"There are races where anything can happen, if you are in a good situation, then you can grab a point then it's I would say it's a good achievement as the situation is now."