Get alerts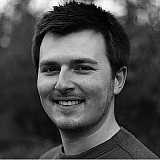 Two-time Formula 1 champion Mika Hakkinen believes it is "difficult to know" whether Ferrari should retain Kimi Raikkonen beyond the end of 2015.
Despite the Finn's strong start to the year, including a first trip to the podium in Bahrain since he rejoined the Scuderia, Ferrari has yet to decide if it will take up its option to retain Raikkonen for a third season.
Team principal Maurizio Arrivabene is in no hurry to sign a fresh contract with Raikkonen, and has made no secret of the fact that he wishes to use the uncertainty as a means to ensure the 'Iceman' maintains his current level of performance.
Raikkonen's compatriot Hakkinen says that is too early for Ferrari to commit to keeping hold of the 2007 World Champion, who he believes needs to show such form more consistently.
"At this point, it is still difficult to know whether this would be the right or wrong decision for Ferrari," said Hakkinen in a blog for his sponsor Hermes.
"We already know about Kimi's speed and talent. A very experienced driver like him should be showing regularly what we saw in Bahrain."
Bottas commended
Hakkinen meanwhile had plenty of praise for Valtteri Bottas – widely tipped as an option for Ferrari should Raikkonen's services be dispensed of – after the Williams driver resolutely defended fourth position from a much faster Sebastian Vettel at Bahrain.
"It was great to see how Valtteri, with his driving style, won the fight against Vettel under a lot of pressure," Hakkinen said.
"This is exactly the type of strong nerves that drivers need to fight for world titles."