Subscribe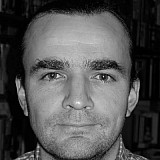 Ron Dennis says he initiated the FIA's review of Fernando Alonso's Barcelona accident by telephoning Charlie Whiting earlier this week.
The McLaren boss played down the role of the governing body, and said that it was more a question of a look at how the driver's helmet and other safety features operated in the accident.
"I personally contacted the FIA, with Charlie, on Monday suggesting that we review the situation," he said.
"So again, the involvement of the FIA is by ourselves."
He added: "I initiated the conversation with the FIA, we have absolutely no problem in showing the FIA everything.
"It is not an FIA enquiry. The FIA are very interested in looking at the helmet position in relation to the structures. We want to share everything to satisfy the FIA that we are being thorough.
"It was set up on Monday to talk about it tomorrow. He's inspecting Motorland on the way here. But this is not a formal enquiry."
Intriguingly Dennis implied that the saga of the Sunday's accident has been blown of proportion because of who was involved.
"It's Fernando in Spain, you can imagine every doctor wants to be involved in some sort of diagnostic process. We are just letting this whole thing unfold, but he is completely fine."