Get alerts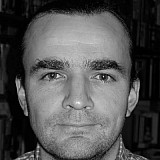 McLaren boss Ron Dennis is adamant that Fernando Alonso is with the team for the long haul, despite suggestions that the former world champion might move on if a better opportunity arises.
Speaking to official Formula 1 website, the team CEO said that the Spaniard has a deal that runs to 2017.
"He has a straight three-year contract with us, with no options," said Dennis. "It's as simple as that.
"That's what we wanted to offer him, and that's what he wanted to sign. I can't make it plainer than that, can I?
"Fernando is a winner, and that's why we hired him. McLaren is a winner, as is Honda, as is McLaren-Honda specifically, and that's why he joined us.
"When he arrived, at the beginning of this year, as I've said, we were significantly off the pace.
"We're still off the pace, although we're making good progress towards our eventual destination, which is the front of the grid. Fernando knows that."
"A lot of nonsense"
Dennis insists that the problems the team and Alonso had during the 2007 season are now history.
"People tend to talk a lot of nonsense about the McLaren-Alonso relationship. Okay, 2007 was a stressful year, even though we won eight races and scored more world championship points than any other team that season. But that's ancient history now.
"We've all moved on - and by 'we' I mean McLaren, Ferrari and indeed the FIA.
"And the Fernando we're working with today, now, is a fantastically motivated and inspirational man. He's as quick as ever, as competitive as ever, more experienced than ever, more expert than ever, and he combines those traits with an infectious energy and enthusiasm.
"Ask anyone in our team - mechanics, engineers, marketing people, PR people, cooks, waiters, cleaners, whomever you like - and they'll all say the same.
"And, as I've said throughout this interview, we'll win again, we'll dominate again, and we'll do that together, with Fernando front and central.
"It'll be a wonderful culmination to his glittering career, and all at McLaren and all at Honda are utterly dedicated to the task of working with him, with Jenson and with everyone else, to help him achieve it."