Get alerts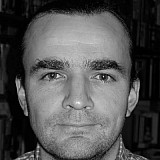 Ron Dennis has played down the recent exodus of major sponsors from McLaren, and in particular the departure of the iconic Tag Heuer brand, which is joining Red Bull Racing next year.
Since Vodafone stopped at the end of 2013, the team has been without a title sponsor, and subsequently other names have since decided to part company with the Woking outfit.
Hugo Boss moved to Mercedes this season, while Johnnie Walker is expected to be prominent at Force India in 2016.
"Things are rarely as they appear to be," said Dennis. "Certainly in this instance the simple fact is that we didn't lose Vodafone, they chose to stop.
"There's a big difference, because big corporations have senior management changes, and it's inevitable when you have senior management changes they have a different perspective.
"It's opportunistic for the chief marketing officers to lobby for different directions, and in respect of Vodafone we were just caught up in these changes."
Dennis was keen to point out that Tag Heuer, which could name Red Bull's Renault engines next year, was not of huge financial significance to the team.
"Let's go to the one which has got phenomenal headlines, I don't know why, the Tag Heuer brand. This is a brand that we've been associated with for a very long time.
"We actually had equity and involvement, I myself controlled the sales and marketing of that company in the early days, I was a shareholder in the company.
"It went through a variety of iterations, changes of ownership, and whilst the thread of history got pulled tighter and tighter, the current chief executive and I fundamentally disagreed about some things.
"I didn't share his view on his radical approach to sponsorship, which I thought was inappropriate for our brand, let alone his.
"There was a particular moment in Monte Carlo that I didn't particularly feel was positive. Plus that thread was taut, and the numbers declined over a period of time.
"One thing you may not have realised was that the LVMH group had within it another brand, which is the Hennessey Moet brand. I never give away numbers but I can tell you that our relationship under that brands is multiples more valuable than the financial situation with Tag Heuer."
Cheaper deals
Dennis admitted his frustration that as the team has struggled on the track sponsors have tried to negotiate cheaper deals.
"There's other challenges which is as you start to wrestle with competitiveness, inevitably people start to use that to optimise their commercial relationship with the team. And I'm very robust on rate card.
"You don't need to be an Einstein to know that the environment for F1 and for sport overall is challenging, I don't think you've seen a new sponsor at Ferrari for two years for example. 
"Johnnie Walker, again executive change, different perception of what is and isn't valuable. We were deeply negotiating whether we should or shouldn't increase our involvement in alcohol, which is currently threatened by the same sorts of pressures and legislation that ultimately led to tobacco being out of F1.
"I'm quite optimistic about the discussions that we're having, but I think it's just better to wait and see how we start next season. Do I lose sleep over it? No I don't."
Dennis insisted that the McLaren Group as a whole is healthy: "We're strong, very strong financially. The equity value of our organisation is now well over £1bn, and all of our businesses are profitable.
"Our Technology company, where we lost last year, we'll pull a nominal profit this year. There were a lot of non-recurring costs last year as we transcended from Mercedes.
"Mercedes were pretty severe on us fiscally in the last year, and we had a lot of restructuring costs, things like that."