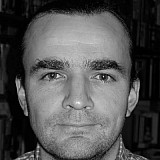 Bernie Ecclestone has downplayed the possibility of a chunk of the F1 business being sold, just a couple of days after suggesting that a deal could happen before the end of this year.
CVC's 35.5 per cent shareholding is potentially up for grabs, although Ecclestone said today that its boss Donald McKenzie is still not keen to sell.
"I said there are three people that are interested in buying," Ecclestone commented.
"They have been talking a little bit, but now they are a lot more interested. If the shareholders want to sell, they will sell.
"I am not selling. That is what the problem is.
"Mr McKenzie, who is the controlling shareholder, also doesn't want to sell. If someone wants to buy and someone doesn't want to sell it is difficult."
Ecclestone also made it clear that a deal was no nearer than it has been in the past.
"Anyone that does follow F1 will know we have been here a million times."
He also scotched suggestions that he might retire and leave F1 any time soon: "I don't need to leave it at the moment.
"But the three people who are interested in buying it asked me to sign a contract to make sure I stay with them."