Get alerts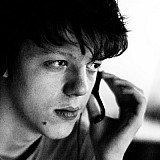 Kevin Magnussen has compared the feeling of modern F1 machinery to that of Formula Ford - and said he hopes the incoming 2017 regulations make it tougher to drive the car at its limit.
Magnussen has extensive previous experience in Formula Ford racing, having won the title in the Danish championship in his first year out of karting back in 2008.
The Dane, who will join Haas from Renault for what will be his third campaign in F1 next year, says F1 cars are "overpowered" and hopes downforce gains next year will make them more enjoyable to drive.
"I think in F1 as it is now, you have to compromise your driving style, always," Magnussen said.
"It's very much about compromise, and finding a good balance between things and not getting everything out - it's not like you're pulling everything out of your lap, you put it in place and get it right. It's not like many other race cars I've driven where you really pull it out.
"There's no risk anymore - at the moment, not anymore - it might change next year, I hope so.
"I hope next year with bigger tyres and more downforce, it should be better. These cars are a little bit overpowered for what we have. It's always sliding, we always have too much wheelspin. It doesn't ever feel like you're glued to the track. It's so easy to get to the limit.
"You're over the limit from the moment you leave the pits. It's very easy to be on the limit with the car, it's just about getting it right - which is very different to what I prefer."
Magnussen added: "[It's] a bit like driving Formula Ford, where you're always sliding and always on the limit.
"Formula Ford made easy by power steering, tyre warmers..."
Alonso frustrated by lack of grip
Magnussen's sentiment was echoed by McLaren's Fernando Alonso, who lamented the lack of grip produced by current-spec F1.
Speaking on Friday after practice runs for the Abu Dhabi Grand Prix, Alonso said: "It's like driving in the rain. Like that past few grands prix.
"I don't think it's the sand. It's the tyres, which have worked on very few tracks. The rest of the circuits are the same for everybody so we have to adapt, but you drive very slowly.
"In the long runs we are doing [1m]47s and [1m]48s. The GP2 cars just did a [1m]47, so that's it."
Additional reporting by Khodr Rawi