Subscribe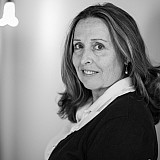 Team owner Gene Haas gives Motorsport.com the answer.
KANNAPOLIS, N.C. – Gene Haas strolls outside and admires his brand new race shop in the middle of NASCAR Country.
But the cars that will soon come out of the 125,000 square-feet glass and steel fortress will be anything but stock.
Welcome to the home of Haas F1 Team which plans to make its FIA Formula 1 World Championship debut in 2016.
"Hopefully, there won't be a 'For Sale' sign out here by then," Haas said, tongue in cheek.
Going through the motions
Since first partnering with Rick Hendrick on the NASCAR side in 2002 to joining forces with Tony Stewart in 2009, Haas, 61, has built a single-entry stock car operation into a four-car championship caliber organization over the last decade.
Haas' desire to join the F1 ranks had been bantered about in racing circles for the last few years but became serious last May.
In January, Haas acknowledged his desire to start the application process. Initially, he encountered pushback from Bernie Ecclestone, chief executive of Formula One Group, who questioned whether the American-based team would make the necessary investment to field competitive teams.
Certainly, USF1 left a bad taste in Eccelstone's mouth, after the team was granted a license for 2010 and never made it to the grid. And with current teams such as Caterham, Sauber and Marussia appearing cash-strapped as well, Haas understands the need to be vetted.
"History speaks for itself obviously," Haas said. "USF1 obviously did not make the grid and that was bad. It was bad publicity, and I think it weighed heavily on Bernie about 'I want teams. I want racing teams but I don't want to have teams that are struggling.'
"This is F1. This is the highest form of World Championship racing in his mind, and he wants to have teams that are well-structured, well-funded and put on a legitimate racing venue."
First steps
Of the 15 organizations that applied for licenses in 2014, Haas F1 team was one of only four to be accepted. Haas' F1 Team had to convince Ecclestone that their intentions were indeed serious.
On April 11, after nearly three decades without a serious American effort, Haas F1 has finally received its license for the 2016 season. Haas called the accomplishment "a watershed time."
"Prior to that, we were a little taken back when Bernie said, 'Well, I don't know if this American kid is actually going to show up on the grid,'" Haas said. "So I was a little bit nervous about that, because we had started on this building and it was originally designed for the 41 Cup team and then during the building of it, I decided that we could make it bigger and if the Formula 1 deal comes along – and I was pretty sure we would do that – everyone was saying we should be able get a license.
"So when Bernie said in February that he was doubtful that we would get the license, it kind of stopped us in our tracks. It kind of delayed us. After we went through the process, we ultimately got the license and so we were back on again."
Why F1?
Despite Haas Automation success in North America over the last three decades, with more than a 50-percent market share in the manufacture of CNC mahines, the company has struggled to penetrate Europe and Asia.
Haas believes F1 will offer the exposure necessary to build his brand.
I have this vision of Haas Automation being a global player in the machine tool business.

Gene Haas
"I have this vision of Haas Automation being a global player in the machine tool business," Haas said. "I really look at other big players, like Nike. They have parlayed their success in apparel with sports teams. Red Bull has done very, very well with its energy drinks in Formula One.
"I almost see it as the same business model where I want to take Haas Automation from being a USA brand to being a global brand. We've been in Europe for over 15 years, but we haven't made much of an inroad in there. We have generally under five percent market share in European and Asian markets. We're missing something, so the idea is global marketing."
Getting up to speed
Haas did his due diligence prior to making the commitment. He studied the early history of the last group of teams that entered the sport in mid-2000s to understand why some such as (Minardi) Scuderia Toro Rosso and (Jordan) Midland F1/Spyker MF1/Force India F1 survived and others, such as Super Aguri, faded away.
Haas is intent on avoiding the same mistakes.
We're going to have that same struggle.

Gene Haas
"I think a lot of them were really anxious to get on the grid," Haas said. "Most of them were very similar, where they obtained their licenses the summer the year before they started. And they all struggled. They all struggled significantly.
"To some degree, we're going to have that same struggle. I felt the same thing, 'Let's go racing next year.' But Joe (Custer, general manager) and Guenther (Steiner, team principal) prevailed and said, 'Look, we need to do this right. If we get on the grid too early, we're going to struggle. We're going to be behind and never catch up. We'll be throwing lots of resources at things and wasting lots of time and money'."
Haas quickly realized the wisdom of delaying his entry from 2015 to 2016  and adopting a cautious approach to his new project, particularly given the contrasts between U.S. and European legal systems and the difficulty in navigating the required paper work in a timely way.
Even dealing with the FIA is totally different from, say, like NASCAR, where you just fill out a form and show up.

Gene Haas
"It's given us time not only to work out all the legal entities – because we're dealing with international businesses and structures in governments and taxations," Haas said. "There's all these things that I had very little knowledge about, but I have a lot more knowledge about it now. It's very complex.
"Even dealing with the FIA is totally different from, say, like NASCAR, where you just fill out a form and show up," Haas said. "They don't work in that realm.
"Everything takes a lot longer than you think. Everything takes like three months, no matter what you do. If you start here, it's like 90 days later it gets done. So, if you could do everything at the same time, you would be done in 90 days but sometimes it has to be sequential."
The Money Pit
There's no doubt that Haas' degree in accounting and finance will serve him well in coming to terms with the expenditures Haas F1 is about to encounter.
Having a budget cast in stone really doesn't make sense.

Gene Haas
When asked what he expects to spend in order to be up and racing by January 2016, Haas admits, "We've had budgets, and we continue to exceed them."
"So the idea of having a budget cast in stone really doesn't make sense," Haas said. "It's going to cost to do it what it costs to do it. You hear numbers all over the place. Some teams spend $500 million a year to do this. Other teams spend $60 million to run these things – some of the ones in the back. You see the various performances.
"I've seen the budget numbers. I think they're all basically best-faith estimates of what they should be. Surprisingly, the cost of engines is well known. Typical engine leases are somewhere around like 25 million Euros. Chassis have a certain amount of money associated with them. The numbers are well-defined. It just kind of depends upon how much in personnel and resources that you want to throw at it."
Last month, Ecclestone suggested the possibility of current F1 entrants expanding to three teams as a safety blanket in case others drop out. If that model comes to fruition over the next two seasons, would Haas be prepared to expand his current plans?
"That's the beauty of racing," Haas said. "It changes every year. I guess you just have to adapt to it. If they were going to three teams and it was mandatory, I guess you wouldn't have any choice. If it was something you could select, certainly, we would stay with two teams to begin with.
"I understand a little bit about what Bernie is trying to do. He wants to have good racing. He wants teams that are capable of racing to step up and do it. I think the selection process of bringing new teams in has been very, very difficult, so this is just another alternative."
On September 3, Scuderia Ferrari and Haas F1's announced their newly formed technical partnership.
Prior to Haas' visits to Maranello this year, Haas' only interaction with Italian automaker was the four models sitting in his garage - and he "had to pay retail".
While Scuderia Ferrari boasts the most successful record in F1, with 16 constructor's titles and 15 driver championships, it has just one podium finish this season and is fourth in the constructor's championship points. Ferrari hasn't won a constructor's title since 2007, and that's a source of consternation for the proud company.
Haas understands that racing is cyclical and isn't concerned with Ferrari's current drought.
I have no doubt that Ferrari will be up front again.

Gene Haas
"No, if anything it's a great honor for Ferrari to want to associate with a startup team like this," Haas said. "We toured their facilities during the Monza race. We were there for a whole day. They showed us everything – even down to the minutiae of the engine dynos and carbon fiber layups, wind tunnel. We were kind of taken back by how much they've opened up to us.
"As far as Ferrari being behind, that's just how it goes in racing. You have these periods where some people are just further ahead than others but it bounces back and forth. I have no doubt that Ferrari will be up front again."
In the next few weeks, Haas will return to the U.K. to continue his search for a European base. He has narrowed his list to five properties outside of London and hopes to sign a lease before the end of the year. 
Haas initially hoped to run much of his operation out of North Carolina, but it appears that "most of the fabrication will be done in Italy." He used a similar strategy upon entering NASCAR by usinge the resources at Hendrick Motorsports to get HAAS CNC Racing up to speed.
Since the journey began, Haas says the biggest surprise in building an F1 team from the ground up is "just how little we know" about the process.
"We had ideas about how we were going to do it but every few months it reverses itself," Haas said. "Before we partnered with Ferrari, we thought we were going to do this all on our own.
"That would be a completely different scenario than having a partner that will supply us with everything we need."
Filling the seat
Although there has been early speculation about drivers, Haas says the company is a long way from assembling a short list of potential candidates. Finding the perfect pilot for the F1 effort will not be a simple task.
Haas has expressed interest in supporting American drivers, but it's likely the market will dictate otherwise.
"Like in NASCAR, I think it's more defined by silly season," Haas said. "In Formula One, it's usually at the end of the season when a lot of the driver changes occur. What will probably happen, we'll start putting out feelers around June of next year and by the time the season ends, make our decisions."
The end game
Haas said his first season will be a success if Haas F1 can "show up for every race" and "keep the cars from having the parts fall off."
After researching other start-up teams, Haas believes their road to extinction was paved with "DNF's – not finishing races."
We need to come off the hauler completely ready to go.

Gene Haas 
"Coming to a race unprepared or coming to the race at the last minute, some of these teams would show up for first practice and their cars were assembled in the last half hour before they went out on the track," Haas said. "For Haas Formula One, we need to be prepared.
"When we come to our first practice in January, we need to come off the hauler completely ready to go with a car that's sorted out, all the nuts and bolts are tight, our spares lined up, we have all of our pit equipment, everything ready to go. Those are the things we need to concentrate on."
Haas acknowledges that nailing down the logistics will be a challenge in the team's debut year. And while there's a universal racing language, Haas says on "the European side of Formula One, it's all the same things, but they're completely different."
"There will be a lot of confusion because we're newbies at this," Haas said. "We have no idea how any of this works. We can talk about it all you want. We can go to the race tracks, but until you do it...it doesn't really hold much until you actually go out there and do it.
"I think we understand a little bit about coming to the race track. Certainly, having the NASCAR team right next to us helps a lot. We know things about human resources, parts inventories. A lot of those things will be similar."
Not his first rodeo
Haas is not naïve when it comes to the enormity of his undertaking. There were people that questioned his perseverance in NASCAR during the Haas CNC Racing years. That was before Haas partnered with Stewart and won a Sprint Cup title in 2011.
Haas believes the lessons he learned in stock car racing will better prepare him for F1.
It's just a matter of learning how Formula One works.

Gene Haas
"It's going to be fun," Haas said. "It's a big challenge, but we're looking forward to it. I think the stars will line up for us. We've been in NASCAR for 10 years. We have an existing race shop. We've won races. It wasn't easy, but a lot of it was coming to the races every weekend, doing our job and learning.
"It's the same thing here. It's just a matter of learning how Formula One works. There's a lot of similarities, a lot of differences in how we go about doing things that is going to be the challenge. I don't think it's impossible. I think it's very doable. To start a team without having an existing race team or experience would be really hard, but so far I think we've done a good job."