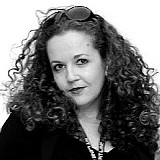 Drama playing out in the court rooms even before a wheel has turned in Melbourne – Kate Walker investigates a moral dilemma.
Human sympathy only extends so far, and it is rarely afforded to those in positions more privileged than those in which we find ourselves. But the world's most beautiful people suffer heartbreak, the wealthiest are not immune from personal loss, and the most talented experience as much bad luck as the rest of us.
While it may be hard to find pity for a Formula One driver who has had the privilege of travelling the world, racing in front of adoring crowds at some of the most challenging circuits motorsport has to offer, there can be no denying that Giedo van der Garde and Adrian Sutil were subject to unfair treatment from the Sauber F1 team at the end of 2014.
In the real world, a contract is a contract. In F1, a contract is merely the starting point for negotiations. That it has always been thus does not mean that the situation is either right or fair.
The current legal wranglings between van der Garde and Sauber over whether or not the Dutchman has the contracted right to race at the season-opening Australian Grand Prix is a messy affair.
Fighting for his rights
On the one hand, van der Garde has the right to fight for the job that was supposed to be his. A Swiss arbitration court has already ruled that Sauber must not "tak[e] any action the effect of which would be to deprive Mr van Der Garde of his entitlement to participate in the 2015 Formula One Season as one of Sauber's two nominated race drivers", and this week's appeal at the Victorian Supreme Court is aimed at forcing the team's hand, making them give the Dutch racer the drive that was contractually his.
On the other hand, however, Sauber found themselves stuck between a rock and a hard place at the end of 2014. The team's annus horribilis - the worst in their 22 year history in the sport - saw Sauber battling for financial survival and not fighting for championship points. Agreements made in more optimistic days, such as the van der Garde contract, were sacrificed when it became clear that the Hinwil racers had to choose between honouring their agreements or shutting up shop entirely.
A matter of cold, hard cash
With more than 300 jobs at risk should Sauber be forced to close its doors, the team was forced to re-evaluate their prospects for 2015 and beyond, making difficult decisions for the greater long-term good.
Van der Garde is a driver with backing, but Marcus Ericsson and Felipe Nasr were able to connect Sauber with funding capable of keeping the team alive. Details of individual driver deals are never made public, but it is thought that a condition of Ericsson's 2015 drive was that the Swede's backers make up-front payments during the 2014 season without which Sauber may not have been able to attend the final races of that year.
Sauber's financial difficulties have long been common knowledge in the paddock. While 2014 was the bottom of the barrel, the independent team has been operating on tight budgets since the withdrawal of BMW at the end of 2009.
Formula One may be the Piranha Club, a dog-eat-dog world in which every key actor is out for himself and himself alone, but it is also a community of racers. As independents with a long-term commitment to the sport and racing in their DNA, Sauber - like Williams - are respected for their tenacity, their determination, and their spirit.
By challenging Sauber's difficult decision to drop him for the better-funded Ericsson and Nasr, van der Garde has unwittingly put his own F1 career prospects at risk. The Dutchman may have right on his side, and only a judge can decide that, but if his legal action affects Sauber's long term survival in any way, he will find that every door in the paddock is closed to him – backing or no backing.