Get alerts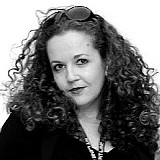 After two unpredictable races at Silverstone and the Hungaroring, Kate Walker thinks there's more scope for upsets than you may think when the Formula 1 season resumes at Spa.
Formula 1 drivers and staff may have spent the last few weeks winding down over the summer break, but when the season bursts back to life at Spa next weekend, the stress will ramp up considerably.
With nine races spread across 14 weeks on four continents and seven time zones, there will be little in the way off time off as the championship races to its conclusion.
And that means any existing tensions are only exacerbated in the run between Belgium and the season finale in Abu Dhabi.
Season far from over
While there are near-certainties to come in the months ahead - few would bet against Mercedes retaining the constructors' title despite there being nearly as many points still on offer as those already earned - there is still much to play for.
Drivers' championship leader Lewis Hamilton will arrive at the Circuit de Spa-Francorchamps with 202 points to his name and a 21-point lead over team-mate Nico Rosberg.
One year ago, Rosberg - who also led the championship with 202 points after the Hungarian Grand Prix - arrived in Belgium with an eleven-point lead over Hamilton.
But the 2014 season was a very different affair.
Last year, Daniel Ricciardo was running third in the standings at the season break, 60 points down on Rosberg. This year, the third-placed driver in the championship is only running 21 points behind.
Last year, non-Mercedes victories allowed Ricciardo to capitalise on Mercedes' problems, while this year the Silver Arrows have been beaten - twice - when both cars have seen the finish.
Different game for Mercedes
Psychologically, the second half of the season has Mercedes in very different shape to where it was a year ago.
The team has the confidence of a defending champion, but there is an awareness that 2015 is no easy walkover, and that far from being Silver Arrows it has become a giant target.
"It is clear that you have a more enjoyable – and nicer – life as the underdog," team boss Toto Wolff said in June.
"But the situation that we have now is something that we in some ways expected. We've seen this with previous title-winning teams.
"Red Bull is a good example – or Ferrari in the early 2000's – and it is something that you have to be aware of, as it is hard to ignore.
"We were the underdogs when I started here in 2013. In that season we very much felt like the ones with some serious catching-up to do – and I also had that role at Williams back in 2012 and before.
"I can definitely tell you it is the happier life. But would I trade that for success? Probably not."
New rules
Adding to the pressure in Spa will be the revised race start procedures introduced by the FIA, which will limit the amount of information team can give their drivers in preparing their starts.
The clutch bite point will be fixed as cars leave the pits for Sunday's race. Previously, bite point adjustments could be made on the formation lap to ensure a perfect getaway.
Given that the Mercedes pair were leapfrogged by Sebastian Vettel and Kimi Raikkonen when the lights went out in Hungary - albeit on the restart after an aborted first attempt - and that starts have been the closest the Silver Arrows have had to an Achilles' heel this season, team figures have admitted concern about the revised start procedure.
But with Mercedes having been beaten away in recent getaways, the change may be a good thing.
When asked in Hungary how worried he was by the poor starts his team had made, Wolff said: "I am very concerned.
"Maybe it will be better for us in Belgium. We got jumped by two Williams [in Silverstone] last time and jumped by two Ferraris [at the Hungaroring].
"We need to get on top of the situation. It is not acceptable and needs to be analysed why it happens. If you look at it, it is not good."
Speaking after last month's Hungarian Grand Prix, Hamilton told reporters that he foresaw more challenges in Spa.
"What goes on from after this race is going to be very interesting. I think they might underestimate how much they influence the races.
"The starts might not change or they might be disastrous. It could make more weaving, who knows?
"I imagine the starts in Spa will be a lot like this. It would have been a different race if I had a good start. But how I reacted was not the correct way.
"I expect more unpredictable starts. I imagine it is going to get worse. It's not dangerous, it's racing."
A chance for Rosberg
But Rosberg is hoping he can use the changes to his advantage in the championship fight.
"It's good," he said. "It's going to make it even more exciting because it will be even more in our hands - and even more difficult - to do a good start.
"[The new start procedure] will throw in a lot of variables. It will be much more difficult - and much more difficult to predict the outcome of the start. Hopefully I can use it to my advantage."
It is that sense of the unknown which promises to see Spa tensions on a knife edge. Inside the Mercedes garage, Hamilton has had the advantage on Rosberg all year thanks to an improvement on his 2014 qualifying form.
But with the chasing pack having all upped their game across recent races, and the yet to be determined impact of the revised start procedures on the grid as a whole, the second half of the season brings with it the potential for upset.