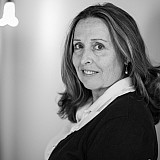 An American team is getting set to enter Formula One and could there be an American driver joining them?
DARLINGTON, S.C. – With FIA approving Gene Haas' bid for a Formula One license, could there be an opportunity for an American racer to compete at motorsports highest level?
Last August, Haas recruited Kurt Busch to drive the No. 41 Haas Automation Chevy for 2014. However, the former Sprint Cup champ, who has competed in a variety of vehicles, realizes that at 35 he's already aged out of F1.
"Maybe not as a test driver," Busch said with a laugh. "I think I should be able to weasel my way in there for a couple of laps."
Has Busch asked Haas whether there's F1 seat time in his future? "Not yet," Busch told Motorsport.com. "It's not the right time. It's a whole different type of discipline in motorsports. I'm ready to get a good dose of that with the open wheel/IndyCar side.
"To me, the F1 sequence starts with go-karts and Formula Fords and an open wheel lifestyle on road courses your whole life. You don't want to teach stock cars and oval track techniques when you're trying to be the best in the world with F1 and road racing. It starts at a young age. Everyone had eyes on Lewis Hamilton in his pre-teens."
That's not to say that Busch isn't up to the open wheel challenge. On March 4, Busch announced that he will team up with Andretti Autosport to run the Indianapolis 500 next month along with his regular stock car duties for Stewart-Haas Racing.
Over the next two weeks, Busch expects "to have a very clear picture" of what testing will involve leading up to the Greatest Spectacle in Racing but his off-track training has already begun.
"Everything is on schedule," Busch said. "The training regimen – as far as bootcamp-style, martial arts, lots of running, lots of weight – core strength in probably the largest focus and then just staying loose with lots of running.
"I believe we're going to have two full-day tests, one one week, the other another so there's plenty of time to digest before the gates open up at Indianapolis for oval stuff. Everybody there will be there running road course, the Grand Prix of Indianapolis, while we're in Kansas and I'll get two full days before that. Then that next week when everything opens up, Sunday, Monday, Tuesday, Wednesday, Thursday, I'll have five days in race trim in traffic configuration. So I'm feeling good about it."
Last Sunday as NASCAR teams waited in vain for the action to start at Texas Motor Speedway, Busch enjoyed a little quality time with Haas watching the Bahrain GP.
"His enthusiasm is at an all-time high for motorsports," Busch said. "During our rain delay at Texas, they had the F1 race on TV and you could see his genuine interest in strategy and who has what motors, who has what transmissions – all the parts and pieces that he's looking to assemble.
"The race shop is under way as far as having the square footage (an additional 150,000 sq. ft.) he needs and just overall the Haas Automation brand and what it's going to mean to motorsports here shortly. Gene's going to take it to a whole new level."
SIDENOTE:
Busch and his girlfriend Patricia Driscoll hosted the 10th annual Armed Forces Foundation Congressional Gala in Washington D.C. on Wednesday night to honor service members, veteran and their families.
Busch, who acknowledged the accomplishments of AFF president Driscoll and her team, says supporters are contributing "at a stronger level" than ever before.
"It seems like this 10 year mark was a great opportunity to thank everybody – congress, donors, sponsors, to thank them for what they've done to get us to this point," Busch said. "It was a nice yearbook type of feel for Patricia's speech and then it was the new direction.
"There's a lot of pride involved with how the Armed Forces Foundation has evolved since 9/11."