Get alerts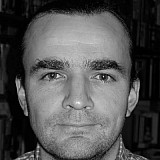 Jean-Eric Vergne's time at Toro Rosso has come to an end.
French racer Jean-Eric Vergne has been driving for Toro Rosso since he joined Formula One a few years ago, following a successful season in Formula Renault 3.5. However, Vergne has revealed via his Twitter page today that he will not be a part of the program in 2015. With an uncertain future, his Formula One career hangs in the balance.
Red Bull's Helmut Marko told Motorsport.com in Abu Dhabi that an announcement would come next week, so clearly Vergne has decided to or been allowed to pre-empt that.
He scored 22 points this season, ending the year 13th in points and with a best result of sixth, matching his best ever. Confirmation of his departure obviously leaves the door open for Carlos Sainz Jr, who drove for Red Bull in Abu Dhabi yesterday and was recently crowned the 2014 Formula Renault 3.5 champion.
GP3 champion Alex Lynn, who tested for Lotus today, could be the logical choice as third driver for STR/RBR.
No announcement has been made by the Toro Rosso team yet.
Adam Cooper/Nick DeGroot