Subscribe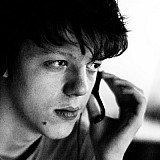 Now that McLaren has confirmed that it will be retaining Jenson Button's services for 2016, Valentin Khorounzhiy argues the Woking squad could come to regret passing over Stoffel Vandoorne.
On the back of a particularly dire weekend for the team during Honda's home race at Suzuka, McLaren has announced that Jenson Button will stay on for 2016.
Just a couple of weeks earlier, Button had been weighing up his future on the back of a frustrating campaign.
But, as the Briton himself admits, Ron Dennis made an effort to convince him to stay and, as a result, the 35-year-old Briton will remain for another year.
With 34-year-old Fernando Alonso contracted for a further two years, McLaren's line-up appears to be set, its two world champions retained.
And that would be all well and good if a certain McLaren protege wasn't currently wiping the floor with his opposition in GP2.
Three years with McLaren
Back in 2013, McLaren picked up Stoffel Vandoorne for its junior programme on the back of the Belgian's title-winning campaign in the ultra-competitive Formula Renault Eurocup series, in which Vandoorne beat none other than Daniil Kvyat to the title by 10 points.
It was a scoop for the Woking team, and the Belgian quickly proved his class by winning on his Formula Renault 3.5 debut and finishing runner-up to Kevin Magnussen in his rookie campaign.
He then switched to GP2 in 2014 - winning his first race in the category at Bahrain - beat Felipe Nasr to finish runner-up, and now looks set to win the series in his sophomore year by a record margin.
Having repeatedly admitted that an F1 drive is not guaranteed, Vandoorne nonetheless did say that there isn't much more he can be doing to convince McLaren.
He's right, too – he's done enough convincing.
Nobody wants Button out of F1. He's an excellent character and a very strong driver – if any doubts stood about the validity of his 2009 title, he's surely erased them by scoring more points in total than Lewis Hamilton over the three years when the two were teammates.
But it seems he was more than ready to go and, while allowing that could have generated a couple of headlines like "McLaren-Honda drives world champion into retirement", whatever PR damage it would have caused would have been no more significant than what happened during the Suzuka round.
Manor, sidelines or free agency?
Late last month, Frederic Vasseur, the boss of Vandoorne's ART GP squad in GP2, said that McLaren will have to let the Belgian go if they retain Button.
They've now retained Button which means Vandoorne could be off looking for other seats at the highest level.
It's worth mentioning that Vasseur has been linked in recent days to a major role in Renault's returning F1 works team, which also happens to need a second driver to replace Haas-bound Romain Grosjean.
There will be others in contention, including Magnussen – another driver to have found himself sidelined by McLaren's driver selection policy – but Renault have had a front row seat to Vandoorne's heroics ever since his first single-seater title in 2010.
McLaren, of course, has often stated it definitely wants the Belgian in F1 in 2016 and there's a chance it could orchestrate a one-year move to Manor, which would naturally be bankrolled by the Woking squad.
But, depending on how airtight Vandoorne's contract is, this could be too little too late.