Subscribe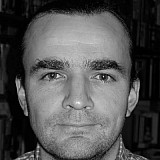 The Caterham administrators have announced that the assets of the team will be put up for sale, meaning in effect that attempts to revive the whole operation as a going concern appear to have been abandoned.
Caterham went into administration near the end of last season, and took part in the final two races of 2014 thanks to a crowdfunding scheme.
Since then, administrator Finbarr O'Connell has been trying to find a buyer to rescue the operation.
However, on Thursday, the administrators appeared to give up on hopes to get the team racing in 2015, with the news that the race equipment will be put up for sale.
"Acting for the joint administrators Finbarr O'Connell, Henry Shinners and Anthony Spicer of Smith & Williamson, Wyles Hardy & Co have been instructed to realise the assets of the Caterham F1 race team," said a statement.
"A series of online timed auction sales will be held covering the race equipment, engineering facility, F1 memorabilia, IT and communications, office furniture and as well as private treaty sales for the race trailer fleet, the state-of-the-art race simulator, Dell HPC super computer and autoclaves.
"The first auction will focus on the race support and pit lane equipment including the 2014 chassis' and show cars and is scheduled for early March."
Details of the auction can be found here: http://www.wyleshardy.com/caterhamf1/