Get alerts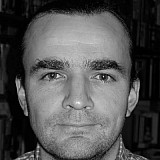 The crowdfunding effort is set to fall short of the intended goal, but Caterham is still confident they will race.
Caterham administrator Finbarr O'Connell remains confident that the team will travel to Abu Dhabi this weekend, despite the crowdfunding total being some £1m short of the intended target of £2.35m.
O'Connell says that the team will probably go and rely on some last minute deals adding to the total. Under the commercial arrangements with Bernie Ecclestone teams can miss two races, Bernie has made it clear that attendance at the final race is crucial to the future.
Serious Investors
"I am 90 percent confident that we are going," O'Connell told Reuters. "In the last few days three interested buyers have come forward. They are people with F1 connections who are seriously interested and who if any of them bought it, the world would say 'that makes sense.'"
Regarding last minute deals, he said: "If some of those things happen, we expect to be announcing we are going. If we are still a few hundred thousand pounds short, we will recalibrate up to race day to raise the rest."