Get alerts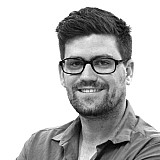 McLaren-Honda's double retirement in Canada isn't a reflection of the progress that the squad is making, says Jenson Button.
The squad could be in for another tough weekend in Spielberg, with the long straights of the Austrian Grand Prix venue unlikely to suit the under-powered Honda unit.
While Button admits pace may be hard to come by in Austria, he says that recent results don't reflect the progress that the team is actually making.
"As a team, we're measured ultimately on where we finish on a Sunday afternoon, which doesn't take into account the progress we've made behind the scenes, or in practice and qualifying in the build-up to the race," he said.
"So it can sometimes be difficult to see the positives after a tough grand prix.
"However, it's important that we don't forget how far we've come.
"Yes, both cars retiring from the race was not at all the result we've been working so hard for, but we are focused on the progress we're still making and the improvements that we've already made up to this point.
"There's still a huge amount of belief within the team, and we're continuing to push for development in every area back in Woking and Sakura."
Tough weekend ahead
According to Button, this weekend's focus will be on continuing that progress, rather than worrying about where he and Fernando Alonso finish the race.
"On paper, Austria won't suit the characteristics of our car," he added. "But I'm looking forward to enjoying some good racing there and pushing to make more progress in every session."
Racing director Eric Boullier also admitted that it will be a tough weekend, and that reliability will be key to taking something away from it.
"Reliability has been a key issue during our development push, particularly on Fernando's car," he said.
"It's a crucial element of a race weekend that we need to improve in order to continue making progress. We're getting there, but, like some other teams, we're now getting to the stage of the season where faults and failures could result in penalties.
"Performance-wise, we expect the Austrian Grand Prix to be another tricky weekend, as it features heavy braking from high speeds and similar stop-start characteristics to Montreal."