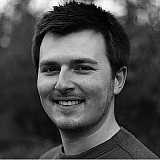 Jenson Button says that the deployment issues that hobbled McLaren last season have "definitely improved" after the opening day of the Barcelona Formula 1 test.
One of the main problems that faced the Honda-powered squad last year was a tendency to run out of deployable energy from the ERS, worth as much as 160bhp, while running on longer straights during races - which left the team's cars vulnerable to being passed.
However, Button is confident that these problems will no longer pose a major issue in races next year after trying out the Honda-powered MP4-31 for the first time on Monday.
"In qualifying I don't think it will change a massive amount, but in the race, [deployment] is an area where we'll be able to make up a lot of time," said Button.
"So I'm very happy with the progress we have made in that area. Other areas still need more work, but that area is definitely one that's improved."
Improvements everywhere
Button completed 84 laps of the Barcelona track, finishing up with the sixth fastest time, the McLaren suffering no major reliability issues during the day.
"There are improvements everywhere, and there needed to be," the Briton stated.
"Whether it's enough, I don't know yet. Today was more about trying out things and making sure they are working correctly, which worked pretty well.
"There were no reliability issues really, just things taking longer than we had hoped with set-up. We hoped for more laps, but all-in-all it was a reasonable first day."
Button, however, was reluctant to give any predictions of where McLaren can aim to be for the season opener in Melbourne.
"I think even by the end of this test, it will be difficult [to predict where we are]," he said.
"We have lots of different improvements coming between and now Melbourne, with the car, with the power unit, so this test is more about getting an understanding of the car."