Get alerts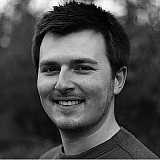 Jenson Button says he was braced for the pitlane collision between himself and Valtteri Bottas during the Abu Dhabi Grand Prix.
The McLaren driver was hit from the rear by Bottas, who was released prematurely from the pitbox behind by his Williams team on his first pitstop.
Bottas was the big loser from the impact, having to do a complete lap without a front wing before he could pit to have it changed, while Button escaped with only minor bodywork damage.
"They obviously released [Bottas] a bit early," recalled Button. "I could see it coming as well - because he'd been sat there for a while and two cars came through and as I turned into my box, I saw him coming out.
"I sort of tried to move out of the way, but it's not my fault, you know. Problem is, my boys didn't know where I was going to end up, if I was going to be facing the wrong way coming into the box.
"I wasn't, thankfully, but a whack on the rear is never positive."
For his part, Bottas it was too late for him to realise Button's approaching car was about to pull in front of him by the time Williams had signalled for him to go.
"I got a green light from the team to go, and I was going on the right hand side of the pitlane," said the Finn.
"Obviously our view from the cockpit is limited, and by the time I realised it was a McLaren pulling into the pit box, it was too late."