Get alerts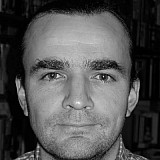 Jenson Button says he is not interested in a drive with Haas, and claims that if he is in F1 next year it will be with McLaren.
Gene Haas has made it clear that he is waiting for the silly season to shake out before committing to a 2016 driver line-up, and he remains keen to employ one driver who raced this season.
Along with Romain Grosjean, Button is one of the few logical candidates who has yet to be confirmed for 2016.
However, he insists that joining a new project did not appeal.
"If I'm in F1 it will be with this team," he said when asked by Motorsport.com. "I've had some tough times with this team, but I've got a lot of respect for the whole team and for Honda.
"I think this team is the team for the future. I don't think there's any point in looking at a smaller, younger start-up programme.
"To be fair to this team it's very young still in terms of our relationship with Honda, and the powerplant itself, and also the direction of the aerodynamics, with 'Prod' [Peter Prodromou] it's completely different to every other McLaren, so that's young as well."
Asked what the timescale on any news might be, he said: "I said the next couple of weeks at the last race, and I was wrong. I think the next couple of weeks... So by the end of the month, definitely."
No frustration by delay
It is understood that McLaren's option on Button's services ends on September 30.
Button said he was not frustrated by the wait.
"Not at all. It matters whose decision it is. Not frustrating at all. There's a lot you've got to think about over that period of time. It's an important couple of weeks. I'm in a good place."
He added: "I think it's a massive different to last year, I think everyone's learned from last year being a bit of a mess. It's nothing like last year, it's a very different situation. I'm very happy with what I've done this year and I think the team are as well. It's not what you might think. Hopefully the fans understand, whatever happens."
The Briton says he is paying close attention to McLaren's future prospects.
"Of course, you look forward and you look at how many years it will be until you're fighting at the front, because that's what we're here to do in the grand scheme of things.
"We've both been world champions and we have that hunger for winning, and addition to winning.
"This year's been interesting, because I've had Fernando as a team mate, and it's been great. I've really enjoyed the year.
"When you're fighting near the back you've still got the challenge of fighting with someone who's very talented, and has experience like myself in the sport.
"That's been a lot of fun, bit it doesn't last that feeling, and you want to start winning races very soon. I do feel that everyone is working very hard at MTC and Sakura, they're not just waiting for things to happen they are making things happen, but it's a time thing.
"Who knows. At the moment it's very difficult to know how long it's going to take, but I'm a very positive person as I think Fernando is, and you hope for the best."