Subscribe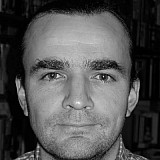 Jenson Button has hailed the progress made by his McLaren-Honda team despite being knocked out in Q1 in qualifying for the Malaysian Grand Prix.
McLaren's current form was benchmarked in Malaysia as Button and Fernando Alonso qualified 17th and 18th.
However, Button was adamant that the team is making progress, and that the gap to the opposition is closing.
 It's still going to be tough, but we're making progress.

Jenson Button
"When you get out of the car and you're 17th on the grid, obviously you're disappointed, it's always the way," he said. "But you've got to look at what we've done in terms of progress.
"It is a lot of progress, tomorrow I think we'll show that a lot more with the higher fuel runs, I think we're a lot more competitive with higher fuel.
"We've made a massive step with the engine here, I think you'll probably see that tomorrow in the race in terms of efficiency and fuel usage as well.
"We were saving crazy amounts of fuel at the first race, up to 20 percent at one point.
"It's going to be a lot easier for us, and I think our pace will show that tomorrow. It's still going to be tough, but we're making progress."
Regarding prospects for the race, he said: "Same as always, head down and see where we end up. It's a lot of data gathering again, but we obviously want to do the best we can as well, already getting onto the back of the cars in front.
"At the last race I was 38s behind the second to last guy, so if we can get a lot closer than that, we should be happy with progress. It's only two weeks, there's no testing in F1, so this is good progress. I hope we continue like this."