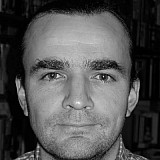 Jenson Button expects to take a drivethrough penalty in the Canadian GP in addition to starting from the back of the grid.
Button wrote on Twitter...
Although there has been no formal confirmation from the team, that suggests that he has taken fifth engine elements after the failure in Free Practice 3 that kept him out of qualifying.
"Initially it was an electronic issue, and that caused a problem with the ICU [internal combustion unit] so it's difficult but we'll deal with it," explained Button. "The guys are doing a fantastic job of taking the car apart and putting it back together!
"Hopefully we'll have a good race, but I'm expecting a big penalty. I think I'll be a long way behind to start with because of the penalty we'll incur in the race."
Prior to today he was on his fourth MGU-H and fourth turbo. By taking the fifth examples of each he will get a 10-place penalty for the first, and a five-place penalty for the second.
Because he is at the back of the grid, he cannot fulfil the 15-place penalty. And under the FIA rules for failing to take 10-15 places he will have to do a drivethrough.
Max Verstappen is in a slightly different situation, in that since he has fewer untaken penalty places he gets a 10s penalty, which will be added at his first regular stop.