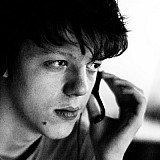 McLaren driver Jenson Button reckons current teammate Fernando Alonso offers a "bigger challenge" than Lewis Hamilton in race trim.
Button raced alongside Hamilton at McLaren between 2010 and 2012 and has been joined by Alonso in 2015.
And while Hamilton has bolstered his trophy cabinet with two world titles in the past two seasons, Button reckons Alonso, in his experience, is a tougher teammate to have in terms of race pace.
"In a race? [He's] a bigger challenge, a more consistent challenge," Button reckoned. "He's always there.
"On some race days, Lewis was untouchable, on other race days - 'where is he?'. I think Lewis, I'm guessing, is a different driver [now], more experienced, but Fernando's always there, he's always competitive.
"If he's in front of you, you're holding on, and if he's behind you, he's pushing you along.
"But that's great, I like that, I think that's important in a team.
"Would be worse" with a different teammate
The Briton also said he would like to keep Alonso as his teammate going forward, as he reckons it's more enjoyable to race against the Spaniard.
"Having an experienced teammate is always exciting because, when you do get to go out and qualify together or race together, at least you have a fight, in our situation," Button said.
"Where if it's a new driver, or a driver that's not so competitive, it's just a very different atmosphere within the team.
"But at least when we go out there now, his side of the garage, my side of the garage, we go out there to beat each other.
"He's a very rounded driver, a very complete driver. A lot of drivers have their strengths, but also big weaknesses, and I don't think he has a big weakness.
"Before this year, he was regarded as the best driver in Formula 1. It's amazing how quickly people forget."
Inside Grand Prix video preview