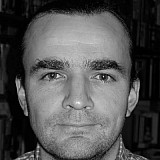 Max Verstappen stole the headlines with his spectacular charge in horrid conditions, but it was Lewis Hamilton and Mercedes who put in a flawless performance to keep the title fight well and truly alive.
The Brazilian GP was an extraordinary race for many reasons, not least because the two red flags meant that it was a three-part event, that stretched out to a total running time of just over three hours.
The afternoon also saw Lewis Hamilton and Nico Rosberg finish one-two without making a proper pitstop between them, the pair only changing tyres while the race was suspended.
And then there was Max Verstappen, who made three 'hot' pitstops – albeit two of them under Safety Car conditions – the last of which dropped him to 14th place. And yet just 17 laps later he crossed the line in third after putting in one of the most extraordinary charges we've seen in years.
After the flag, even Toto Wolff conceded to the Dutchman's proud father Jos that despite the title battle, this was the 'Max Verstappen Show'.
"I think what we saw was a fantastically exciting race," said Christian Horner. "And for me what we witnessed today with Max was genius..."
Having qualified fourth Verstappen made his intentions clear when the field was finally released after the initial seven laps of Safety Car running, diving past Kimi Raikkonen to take second.
He ran in Rosberg's wheel tracks for the next few laps, until Marcus Ericsson's crash brought the Safety Car out again. It was then that Red Bull made a typically bold call, as once again the team tried to put pressure on Mercedes by doing something different.
This time the choice was to bring in both Max and Daniel Ricciardo for intermediates.
Others further down the field had already made the switch, and the results were inconclusive. But RBR still thought it was worth a punt – although the team was caught out with Ricciardo, who came in just after the FIA had taken the rare decision to close the pitlane entry.
The Australian was fortunate to escape with a five-second penalty, the stewards taking into account the fact that poor visibility made it hard for the driver to see the signal, and that the team had had very little time to react to it.
As the Safety Car was out, Max lost only one place by pitting, to Raikkonen, which meant he sat fourth in the queue. And at the restart he gained that back when Kimi sailed off the road in front of him, the resulting crash bringing out the first of the red flags.
Max was now third in the queue as the cars filed into the pitlane. The intermediate gamble was then rendered null and void, since for the resumption everyone was obliged to go back to extreme wets behind the Safety Car.
That middle part of the race was effectively meaningless as everyone cruised around for another eight laps before the red flag flew again, and the race was neutralised once more.
Max makes his move
When the field head off after this second break Max noted on team radio that he was "ready to race."
During much of the Safety Car period he had been exploring different lines as he sat behind Rosberg, trying to get a feel for grip levels, despite the slow speeds.
And when the race resumed he again made an immediate decisive move, although this time he used the outside of Turn 3 to scoot around Rosberg and put himself into second.
Even by the standards we have come to expect from the young Dutchman, this was spectacular...
The wildest of moments, the greatest of catches
Now only Hamilton lay up ahead, and Lewis put a series of fastest laps as he attempted to stay clear.
Then, at the end of Lap 38 Max had a lurid sideways moment as he headed onto the pit straight, which he somehow managed to gather back up without hitting the inside wall.
"My heartbeat went a little higher there," he told the team.
"I think that almost necessitated an underwear change for most of the pit wall," said Horner. "But again he was extremely calm, the way he came on the radio. He seemed in control, apart from that moment, all afternoon."
In the course of his slide he sacrificed some 4.5 seconds, and thus lost touch with Hamilton. Lewis added a couple of seconds to his margin over the next few laps, and then on Lap 43 Red Bull rolled the dice once more, bringing Max in under green flag conditions to put him onto intermediates.
Ricciardo had made the switch three laps earlier, and it appeared to work for the Aussie.
Mercedes took a different view, as Rosberg noted: "I was sure that inters were the wrong thing, because if I'm really struggling with unpredictable aquaplaning on full wets, then inters is not the right way to go. So I was very comfortable with that..."
The stop dropped Max to fifth, with Rosberg, Sergio Perez, and Carlos Sainz all getting past. And he dropped over 34 seconds behind leader Hamilton.
However, he had only four flying laps on those tyres before Felipe Massa's crash brought out the Safety Car once more on Lap 48. So now Max sat fifth in the queue, and he gained back over 30 seconds on Hamilton.
He looked pretty well set at this point, except that by now Red Bull had accepted that intermediates were not going to work for him over the remaining part of the race after all, with no sign of the rain abating.
"The inter looked like it would be the better tyre," said Horner. "It was only the last sector that he couldn't get out of, with the aquaplaning."
The only choice was to drop out of the Safety Car queue and go back to extremes, which would inevitably cost a lot of places. He did that on Lap 54, and rejoined the queue in 14th.
A little Verstappen magic
"Of course, with 20-20 hindsight you say wish we'd stayed on the extreme," Horner admitted.
"It was right on the cusp all afternoon. We aborted behind the Safety Car, went on to a new set of extremes."
He was now on the same tyres as all the cars ahead (except Valtteri Bottas in 10th on intermediates), although there was a crucial difference; aside from Ricciardo, who had also just stopped, everyone's extreme tyres had been on since the last red flag, some 25 laps earlier.
And while Max's wets were not brand new, they were a lot younger, and fresh out of their blankets. That gave him an advantage, but it wasn't the only explanation for what happened over the final 16 racing laps that followed the restart – there was a little Verstappen magic involved as well.
From 14th in successive laps he passed Esteban Gutierrez, Pascal Wehrlein, Bottas, Ricciardo, Daniil Kvyat, Esteban Ocon and Felipe Nasr to put himself into seventh by Lap 62.
He then spent three laps hunting down Nico Hulkenberg before passing the Force India driver, Sebastian Vettel, and Sainz in the course of three amazing laps.
He took two more to catch and pass Perez, and bang – he was in third place with three laps to go.
It was an extraordinary display, and it reflected the fact that the tyres were in the sweet spot, and he was full of confidence.
By slicing straight past everyone he came across, he kept up his momentum, and the tyres continued to work for him. In contrast things didn't quite gel for Ricciardo, who had visibility problems as he tried to make his way up the order, eventually getting stuck in eighth.
"He was nowhere near as comfortable as Max was in those conditions at the end there," said Horner.
Where would Verstappen have ended up had he stuck with extremes throughout? He could well have finished second, while Hamilton would have probably stayed out of reach.
Mercedes holds its nerve
It may have been the Max Verstappen Show, even in the eyes of Toto Wolff, but it would be wrong to overlook the fact that Mercedes scored another one-two on a day when things could so easily have gone wrong.
This was a typically polished wet weather performance from Hamilton, who led all the way, and as noted earlier, won without making any proper pitstops.
It was a definitive decision by Mercedes to stay on extreme wets throughout, and it wasn't just to steer clear of unnecessary pitstops – the team was adamant that it was the best tyre to be on for performance, as well as the safer one on a day when neither driver could afford to put it in the wall.
Although everyone knew rain was coming on Sunday, it arrived in greater quantity than Mercedes had expected.
In fact Hamilton and Rosberg both had new sets of extremes for the start and the resumption after the first red flag (where they also went to a wet set-up with a rear roll bar change), and both had a nearly new set after the second red flag – so they were always in good shape.
Merc not fussed by Verstappen pace
Verstappen was flying at the end, but Paddy Lowe says that his guys had performance in hand, should it be required.
"We had the pace, once the stint was established, to pull away. And at the end of the race we were saving the car, so whilst Max put in some stunning quick laps, if they'd been racing, we could have been in the fight there."
It might have been frustrating at times for spectators and TV viewers alike when rain stopped play, but in the end we had a memorable afternoon, one that set up the Abu Dhabi showdown that the world wanted to see.
"It was very difficult for Charlie [Whiting] to make the right judgements between safety and the spectacle," said Lowe.
"And I did worry at various points that we wouldn't actually have a race, which would have been terrible for this Brazilian event, which is really one of the classics of F1. So I'm pleased that in the end not only did we get the one-two, but there was actually a great show with a number of races going on behind."
And for Horner, Verstappen's afternoon ranked with the great wet weather drives: "I think it's right up there. You have to compare it to those great moments.
"You don't often witness a motor race like that, and I think what we saw today was something very, very special."
For a full version of the Brazilian Grand Prix analysis, check out Motorsport.com's new eMagazine GP Gazzette, available for free.