Get alerts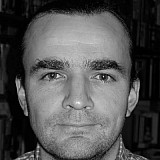 Red Bull Racing ongoing brake woes continued in FP3 in China as once the team again found them running too hot.
Daniil Kvyat suffered an overheating issue that saw him run a slow lap at the end of the session in an attempt to cool the brakes, while Daniel Ricciardo also had problems.
Team boss Christian Horner would not elaborate on what was happening.
"It looks like he's got a hot right rear," Horner told Sky.
"So we did an extra lap just to cool them down. Looks like there's maybe some kind of blockage in there, the cooling's not working as it should.
"We need to understand. There's something that's not quite happy in there, so we've got an hour to get it sorted. We need to get on top of it. It's OK for a short run but for a longer... It's a good job that we did the longer run to find it today.
"The guys will obviously get into it and understand it."