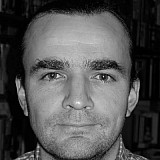 McLaren racing director Eric Boullier says that Jenson Button's finish in Australia gave the team and Honda a huge boost as they try to find a way forward.
The car had run only 12 consecutive laps before Melbourne, where Button finished 11th after completing 56 laps.
Although the Briton finished two laps down, Boullier says it was an encouraging day.
"It's part of the process," Boullier told Motorsport.com. "I'm not smiling yet because obviously we are not at the level of performance that we should be.
"There is a reliability programme running on dynos 24/7, so that data is going to come and help the process.
"We are conducting different things. We had to down-tune the engine, so there is more potential coming.
"We know that some technical changes or technical solutions that we decided for this race worked, so now let's try to make them work but up-tune the engine."
In Australia Button and Kevin Magnussen were both keen to stress that felt the MP4-30 was basically a good car with no vices.
Boullier agreed that it was important that the drivers remained upbeat and helped to encourage the team.
"Yeah, of course. You don't want to lose the motivation. We are professional, we are racers, and we are competitive as well. We want to be able to race and compete as the highest level as early as possible.
"When you are in this situation you try and find some positives, and I'm happy they found some with the car. It's good for the team morale that they consider the car being a good base."