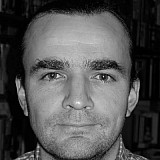 Valtteri Bottas believes it will be difficult for Williams to match Ferrari in the Chinese Grand Prix tomorrow despite being close to the Italian squad in qualifying.
The Finnish driver qualified in fifth place behind teammate Felipe Massa and the Ferrari of Sebastian Vettel.
Kimi Raikkonen was sixth in the second Ferrari, ahead of the Red Bull of Daniel Ricciardo.
Although Massa was optimistic of fighting Ferrari, Bottas reckons the main threat for Williams may come from Red Bull.
"We think tomorrow is going to be a bit more tricky than today, the long run pace of Ferrari is stronger than what they are in qualifying," said Bottas.
"We'll do our best. Hopefully we can at least fight with the Red Bulls."
Bottas said he lost out to Massa Massa in qualifying after complaining of problems with rear stability.
"It was more or less the position that we expected to be," said Bottas.
"Obviously it was nice to be between the Ferraris, but I still feel there was a bit more in it today.
"From Q2 onwards I really struggled with the rear end of the car, with the rear stability, so we were trying different things with tyre pressures.
"In the last run of Q3 we got it a bit better, but still not as good a feeling as in Q1 for example, so we need to see."