Get alerts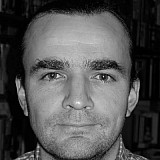 Valtteri Bottas believes Williams could be a strong contender in the Hungarian Grand Prix this weekend despite the nature of the circuit.
Slower tracks like the Hungaroring have not usually favoured the Williams package, that is at its best on high-speed circuits.
"In theory it's not the best track for us," said the Finn. "But we're definitely not giving up yet, because the weekend hasn't even started.
"Last year I qualified third here, and was running well in the beginning of the race. It's still possible to have a good result here.
"I think we really need as a team to focus on the qualifying performance, because it's a big effect here. It's really difficult to overtake. Could be slightly more challenging, but I still think there's a possibility for a good result."
Bottas admitted that Williams got its sums wrong in Monaco, a track that is often compared with Hungary, but insists that the team learned from the experience.
"We definitely have analysed well what happened in Monaco. We were probably running the car a bit out of the window in terms of set-up.
"We're not going to repeat the same mistakes. It's still a good step from Monaco in terms of set-up, so I'm not worried that it's going to be that bad. I'm still pretty hopeful for the weekend."
Aero help
Bottas added that aero updates will help the team this weekend.
"We had the new package for Austria already, and it was just a bit too draggy for that track. Here straightline speed isn't a big thing. I think we have made steps in terms of the overall downforce of the car, and this is one of the places where it's definitely going to help.
"We have one front wing to try on Friday, and if it's better, I'm going to be allowed to use it. The rules are in this situation if there's one bit the one who's in front in the points gets it first.
"It should be interesting to test, because for the future development it's a pretty important direction they've gone with the wing."
He has no concerns about the high temperatures: "If we need to choose either a cold or hot race I think we prefer hot, in terms of the efficiency of the cooling of the car, getting the tyres to work. Everything is better in hot conditions, so that doesn't matter at all for us."