Subscribe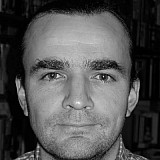 We are awaiting word on whether or not Bottas will miss the opening round in Australia.
Valtteri Bottas may miss the Australian GP after a back injury led to him spending the night in hospital.
A decision on his participating will be made in conjunction with the FIA.
A team statement said: "He was transferred to Albert Hospital in Melbourne for further precautionary scans which revealed that Valtteri had sustained some soft tissue damage in his lower back.
"He remained in hospital overnight and following a restful night is now working with a physiotherapist prior to final assessment by the FIA in the early afternoon to determine whether he will be able to race later today. The team will release a further update as information is available."