Subscribe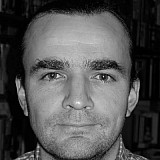 Valtteri Bottas says his Austrian Grand Prix performance was compromised by brake problems in the second half of the race.
The Williams driver fell from sixth to seventh at the start, but he managed to get ahead of both Toro Rosso's Max Verstappen and Force India's Nico Hulkenberg in the race.
He finished in fifth position.
However, the Finn was still 36 seconds behind Williams teammate Felipe Massa by the flag.
"Obviously after the start and losing one position that made it more difficult," Bottas said. "But at least there was some action there.
"Then I had a brake problem from just before halfway point of the race, which really compromised my race in the end.
"I just had to save the car and bring it home, but good points for us as a team. We did a good job overall getting more points than Ferrari.
"There was some good stuff there, some moments I really enjoyed."
The brake problem was evident on TV as clouds of carbon dust could be seen emerging.
"There was a lot of brake dust with the brakes overheating and wearing too much," Bottas added. "For sure with this problem we lost my chance to get any higher. That's life. Next race we'll try to do better. I'm looking forward to Silverstone."