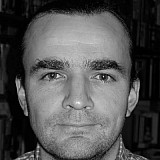 Valtteri Bottas questioned Kimi Raikkonen's decision to attempt a last-lap move at Sochi, saying the Ferrari driver was too "far away".
Raikkonen's overtaking attempt on Bottas for third place saw the latter slide into the barrier and retire, while the subsequent penalty for the Ferrari man provided little consolation to the frustrated Williams man.
"I'd just got past Perez and I was approaching Turn 4 and suddenly, when I turned into the apex someone hit me from the back," said Bottas. "That's it, really.
"It's disappointing, it ruined my day. I can say that I can happily look in the mirror and say it was not my fault.
"It was not expecting a move like this from him, but now it's done, zero points, and it's very disappointing."
Raikkonen had been adamant he did not deserve a penalty for the move, but Bottas put the blame squarely on the Ferrari driver.
"I was approaching the corner in a normal way, and I saw in Turn 3 he was quite far away, so no way he could pass me there if I do my standard line," Bottas said.
"I think this was a bit too much. It's a fine line, but it was a bit too much.
"I don't know what the thinking was behind it really, doing it there and the last lap, and that far away. It was not too bad a race until then, running third on the last lap. It's just a shame it ended that way."
Massa "could have been on the podium"
Bottas' loss was teammate Felipe Massa's gain as the Brazilian inherited fourth place after the incident.
But Massa said that, had he not not been forced to start 15th after a frustrating Q2 session on Saturday, he would've finished for the podium at Sochi.
"I think if I had started more in the front a podium would have ours probably today," he said. "I'm happy with my driving, I'm happy with the race today. A little bit of luck at the end, but it's part of the game."
Massa also said he had lost time in the pits: "I was slow because there was a car coming, so I had to wait, but at least the pit stop was OK today. Not for a problem for the guys or anything."