Subscribe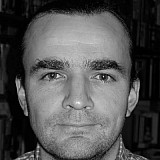 Valtteri Bottas expects his updated Williams machine to be strong enough to challenge Ferrari in this weekend's Austrian Grand Prix.
But Bottas, who scored his first F1 podium at the Red Bull Ring last year, acknowledges that Mercedes will probably remain out of reach.
The Finn hopes that the latest updates will allow the team to challenge Ferrari for the "best of the rest" role behind the World Champions.
The package is focussed on a revised floor and rear wing.
"We had a really strong weekend, probably the strongest weekend of our last year, here," said Bottas today. "Last year's car especially suited this track really well. I think this year it should be the same thing.
"Obviously Mercedes has been a little bit more ahead at the beginning of the season than they were last year, so being one-two in qualifying is probably more tricky this season, but of course you never know.
"We have some updates in the car which we are going to try on Friday before we get too excited, and then we'll see, we'll know how strong we are.
"From the last race, getting the first podium of the season motivates everyone, we know again we can do a good result. It's feeling good for the weekend now."
Bottas, who finished third in Canada two weeks ago, says a podium is within reach.
"I think that should be our target. I reckon if the updates work as expected, we should be really close with Ferrari.
"That's what we're hoping for for this race, and that way we can really race them at least with the same kind of race pace. That would be good."