Get alerts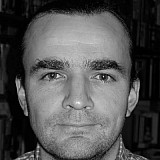 Valtteri Bottas was keen to downplay the significance of Kimi Raikkonen's confirmation at Ferrari, and says that stories linking him to the Italian team in recent months have not been helpful.
Bottas was in the frame for a seat at Maranello, but ultimately Ferrari chose to stick with Raikkonen rather than pay a significant fee to Williams.
"It has been unnecessary because most of it has been untrue," said Bottas. "It hasn't done my relationship with the team any good. Those type of rumours are not fair.
"It's easier now for me, for Williams and for Kimi. Now there are just facts and no rumours and l think this proves that what a lot of what was said was rumour.
"Nothing has changed for me."
Bottas would not admit to any contact with the Italian team: "I'm not confirming if any of my managers have been, or not [been], speaking with them. If you want to ask about it, you can ask them."
He did acknowledge that Ferrari was an attractive package.
"I think they have been stronger this year for sure, but who knows who will be stronger next year? That's always the question mark."
Future yet to be sorted
Meanwhile, the Finn conceded that he's keen to get his future sorted out.
"As a driver of course you do want to know as early as you can, from next year or even more. It would be nice to know. But we still need to wait and see.
"I think there's no mega rush, really, but it would be nice to know. We'll find out about everything at some point anyway."
He admitted that in talks with his current team a key question is whether he commits for more than one more season.
"We are discussing about it with Williams. It's too early to say."
He added: "I think I've done some really good races. I feel I've really made a good job with this car. I just want to be in a little bit quicker car, but I think as a team Williams we can do it next year if I stay here.
"It's been a good season, not perfect for sure, and I still keep getting better all the time, race by race."