Get alerts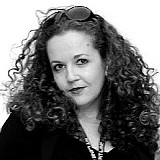 Where will Valtteri Bottas be come 2016?
While it is Daniel Ricciardo who has claimed the bulk of the 'man of the year' accolades following his impressive 2014 season, another man who was consistently best of the rest was Valtteri Bottas. With his first win still elusive, there are few who doubt that Bottas is a future F1 champion, a talent in waiting.
Arriving in Formula One with substantial buzz, Bottas first impressed as a Friday driver for Williams in 2012, when over the course of 15 practice sessions he consistently outpaced race driver Pastor Maldonado. As more and more Finnish stickers started to appear on the side of the Williams, it became evident that the driver - managed by then-Williams executive director Toto Wolff - would be making the step up to a race seat in 2013.
Carrying Williams in 2013
Despite a terrible year for the team as a whole, Bottas made the most of the situation, bringing home four of Williams' five points accrued in 2013. The rookie driver had done enough to ensure his stock remained high.
And then 2014 came along, and with it a car that was capable of running at the front. Finishing fourth in the championship (ahead of four world champions), the young Finn racked up six podium finishes and qualified in the top three eight times.
Bottas and the Ferrari connection
As the season progressed, and Bottas grew in confidence, he became a more consistent performer in qualifying, adding to his reputation as one of the drivers to watch from the younger generation. And by the end of the year, Bottas had become such hot property that there were rumours doing the rounds about a possible move to Ferrari for 2016.
We have been here before, of course: a young racer with a strong pedigree and well-connected manager arrives at Williams, impresses all and sundry, and starts being linked to a Ferrari seat that never comes. So far, so Nico Hulkenberg. But one advantage that Bottas has over his German colleague is in the identity of his manager.
Mercedes has an interest
While Willi Weber had an impressive contacts book, Wolff has Mercedes - the perfect place to put a driver like Bottas when the time comes to start back the next generation of champions. But Wolff also has an excess of drivers interested in a job with the Silver Arrows: current drivers Lewis Hamilton and Nico Rosberg, plus Fernando Alonso and anyone with a contract coming up for expiry at the end of 2015, when Hamilton's current Mercedes contract comes to an end.
Were Alonso not on the look-out for more titles - for the Spanish racer will have ensured his McLaren contract contains some form of performance-related escape clause - Bottas would be a shoe-in to replace either Hamilton or Rosberg at Mercedes should the team be unable to retain the pair's services long-term.
But if Mercedes find themselves with a surfeit of options for 2016, it would be a coup for Ferrari to snaffle the team boss' own driver. Sometimes the psychological victories can prove decisive, after all...
Exploratory talks between Bottas and the powers that be at Maranello are rumoured to have already taken place, with the Finnish driver said to have expressed his interest in driving for the iconic Italian team should the opportunity arise.