Get alerts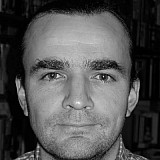 Valtteri Bottas admits that he could have avoided the Turn 1 contact with Lewis Hamilton in the Bahrain Brand Prix had he braked earlier.
The Finn emerged from the incident in an initial third place, but later he received a drive-through penalty.
He eventually finished in ninth, behind Williams teammate Felipe Massa.
"About one hundred metres before Turn 1, that was the highlight of my race," said Bottas. "After that everything was very disappointing.
"I was committed to Turn 1, braking late. I think probably the Mercedes cars, they didn't expect anyone to be inside there, and maybe I braked too late as well. It's a shame.
"I think definitely I could have braked earlier, but at the same time I didn't expect them to slow down that much and be so tight into Turn 1 and not carrying any speed.
"Sometimes it works, and sometimes you brake too early and someone passes you from outside, and that's how it goes."
Bottas damaged his front wing but said it didn't make any difference.
"To be honest I didn't feel much, I don't know if it's a good thing or a bad thing, with the front wing! It felt normal. Of course for sure we lost some downforce, but not huge amounts.
"It was tough. We had two new mediums for today, and we only used one. Not ideal of course, but definitely everything was compromised with the drive through. I'm sure I could have been a couple of places better.
"It's still not quite where we want to be, where we need to be. We need to keep working and try to improve the car. It was good to get at least some points, but still we're not very happy. We need to keep pushing."