Subscribe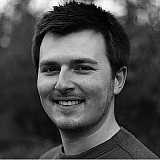 The tragic news of Jules Bianchi's death has been mourned by two of France's best-loved Formula 1 stars, Alain Prost and Jean Alesi.
Bianchi finally succumbed to injuries sustained in last October's Japanese Grand Prix, prompting a wave of tributes from across the motorsport world.
Prost and Alesi spoke of their memories of the 25-year-old on French television, the former revealing that he had been cycling with Bianchi just two weeks before his accident, when he experienced first-hand the Marussia driver's competitive streak.
"It is a big emotion, and great sadness for family and friends first and foremost," said Prost on i-télé.
"Even though the news is not surprising and we knew the outcome was unfortunately likely to be negative, it hurts a lot.
"25 years old... I have a 25-year-old son; we can all imagine how it feels."
The four-time champion added: "His career was quite smooth. He certainly was one of the most likely drivers to join a top team, maybe Ferrari.
"He was a fighter. I cycled with him a fortnight before his accident and I was able to see how competitive he was. It was very abrupt."
Alesi: Bianchi fought to the end
Former Ferrari star Alesi commended his compatriot's fighting spirit and off-track personality, while also expressing his disbelief at the news of Bianchi's demise in F1's safety-focused modern era.
"We don't want to accept this news," said the French-Sicilian on BFM TV. "He fought until the end. We believed in him. We thought a miracle could happen.
"He was an engaging person, respectful on and off track. He was loved very much. He embodied joie de vivre. It was a shock for everyone.
"It is the first time for 21 years that an F1 driver has got killed. There has been so much work on safety with tracks and cars that we couldn't imagine this happening anymore."
Translation by Benjamin Vinel