Get alerts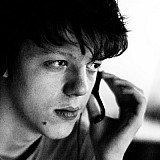 Haas F1 may have signed two international drivers for its debut season, but, sooner or later, it will probably want to take an American under its wing. Valentin Khorounzhiy picks out the best five potential solutions...
In a perfect world, Formula 1 teams wouldn't have to pay any attention to the nationality factor when selecting which drivers to hire.
But, as we've seen time and time again, the need to raise budgets combined with the obvious marketing profits of appealing to patriotic feelings of fans means that the flag next to a name can be just as important as the name itself.
And that could be something F1 newcomer Gene Haas will have to learn the hard way. Haas previously confirmed he was under pressure to hire an American driver for his first foray into the sport - but instead his team settled on two "foreigners" in Romain Grosjean and Esteban Gutierrez for 2016.
However, if Haas F1 wants to get a foothold in the American market, logic dictates the team will need a home-grown driver sooner than later.
While Alexander Rossi, overlooked by Haas, found his way into F1 via Manor, there's a good chance Rossi and Haas' paths will cross once more in the future.
But he's not the only American name the Kannapolis-based team should be looking into.
Josef Newgarden, IndyCar race winner
Of all the drivers comprising the IndyCar series, Tennessee native Newgarden has recently been the one most often linked to a go at F1 - and with good reason. Prior to his switch to America, he impressed on the British Formula Ford scene.
He's come of age in IndyCar in 2015, scoring two wins for his CFH team and becoming a hot commodity on the driver market, albeit ultimately re-signing with his squad.
A likely regular frontrunner in IndyCar in the coming years, Newgarden has previously admitted he was quite keen on getting a chance in F1 - and the fact he seems to be adored by American fans probably won't hurt potential Haas interest.
Spencer Pigot, Indy Lights champion
Five seasons on the Mazda Road to Indy - all of them pretty good - suggest Pigot should be a major player in IndyCar in the years to come. But his surprise rookie title in Indy Lights was so good that, perhaps, F1 should take an interest as well.
A newcomer with a newcomer team in 2015, he build a Lights title campaign out of consistently excelling at road and street courses - despite facing some major competition with European pedigree, which included British F3 champion Jack Harvey and former F1 driver Max Chilton.
The Californian has been confirmed for three IndyCar races in 2015 thanks to his Lights scholarship, but it is not impossible to imagine a scenario where he is poached by F1's new American squad.
Matthew Brabham, Mazda Road to Indy star
Brabham has not been linked to F1 much in his junior career, which is not only perplexing, but seems like a missed opportunity. He is, after all, a grandson of an F1 legend in Jack Brabham - and his Road to Indy results suggest he is brutally quick.
So impressive were his 2012 and 2013 campaigns - especially the latter, which featured 13 Pro Mazda wins in 16 races - that it is hard to comprehend that Brabham is currently without a full-time drive anywhere.
Technically both American and Australian, he could certainly play up the former part if needed - and while he seems dead set on breaking through into IndyCar, an alliance between Brabham and Haas, on paper, seems a match made in heaven.
Colton Herta, MSA Formula frontrunner
A very long-term prospect - he is only 15 - but Colton, son of IndyCar race winner Bryan - might have just clicked with the European single-seater scene.
In 2015, Herta excelled in a very tough field in the FIA-certified British series MSA Formula, securing four wins in the process, despite having had no prior European experience to speak of.
It is unclear at this stage whether he's ultimately gunning for F1 or IndyCar, but Haas would do well to keep an eye on his progress nonetheless.
Logan Sargeant, World Karting Champion
Sargeant is yet to graduate to car racing - and yet he might be the biggest no-brainer for a future Haas drive on this list.
The Floridian, who turns 15 next month, has managed to ace the move from American karting to the European and worldwide scenes and capped it off with a world title this year.
Although he's set for another year in karting before making his first foray into open-wheel racing, he did recently test with Prema in F4. Prema happens to be the team where Ferrari places its juniors - and Haas' ties to Ferrari are well-documented.