Get alerts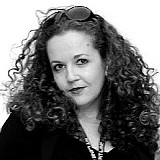 Kate Walker is your guide to a team-by-team run-down of what happened on the final day of the first official Formula One test at Barcelona in Spain.
Testing focus: Show pace was no fluke
Breakdown tally: 0
In today: Sebastian Vettel
Total laps in BCN1: 322
At the end of the final day of the first week of Barcelona pre-season testing, Sebastian Vettel was fifth on the timesheets for Ferrari with a fastest lap of 1m26.312s, and 69 laps run over the course of a trouble-free day.
As was the case for the bulk of teams today, the focus was on a combination of set-up work and tyre assessment, which Vettel conducted over a series of longer runs. While the team have yet to complete a race simulation, they are scheduled to do so during next week's test.
Simone Resta, chief designer: "We have followed the planned programme based on development, on fine-tuning various components and strategy. We have also run aerodynamic measurements based on components to be developed in the wind tunnel, along with hardware and set-up tests, all while running different tyre programmes.
"We had some planned stops in order to change components that had reached the end of their life cycle. We did a lot of practice starts, but we have not yet completed a race simulation, which is in accordance with our programme."
Force India
Testing focus: Get the season started
Breakdown tally: 1
In today: Nico Hulkenberg
Total laps in BCN1: 304
Force India's last day of testing (they hope…) with the VJM07 came to a premature and dramatic end when the team's 2014-spec Mercedes power unit failed in spectacular fashion during what was Nico Hulkenberg's first day of testing this year.
Over the course of his shortened day, Hulkenberg managed 36 laps of the Circuit de Catalunya, testing tyre compounds and achieving a fastest lap of 1m26.591s, good enough for eighth on the timesheets.
Chief race engineer Tom McCullough: "It was not the most straightforward of days, with a few technical issues costing us track time. A windy morning made it difficult to evaluate some of the items we were testing, but it still made for a useful first experience with the new Pirelli tyres for Nico, and we will be able to extract some data from those laps.
"Although we finish this test with a fairly frustrating day for Nico, over these four days we gathered a lot of useful information and we will put that into good practice for the start of the season."
Lotus
Testing focus: Harder, better, faster, stronger
Breakdown tally: 0
In today: Romain Grosjean
Total laps in BCN1: 362
It was Romain Grosjean who claimed the fastest lap of the first Barcelona test, with a 1m24.067s run on the super-soft compound with a little more than an hour left on the clock. A productive day for Lotus saw the team complete 111 laps, while working on set-up and performance evaluations over long runs.
Despite not running in Jerez, Lotus are advanced enough with their testing programme that reliability issues have not got in the way of their planned programme of tyre evaluations and aero data-harvesting.
Technical director Nick Chester: "We've enjoyed a solid first test in Barcelona with good reliability and encouraging performance. The biggest positive we have seen so far is the reliability of the E23 which is enabling us to push along with our assessments and evaluations over the course of 361 laps or 1,680kms.
"It was good to have Romain in the car so we could add his feedback to that we've already received here from Pastor [Maldonado] and Jolyon [Palmer]. Today was particularly windy, making it harder to work on car balance assessments, but we conducted a productive race simulation in the afternoon as well as other performance evaluations."
Testing focus: Get the power unit working well
Breakdown tally: 1
In today: Fernando Alonso
Total laps in BCN1: 124
The original plan saw Fernando Alonso running in the morning and Jenson Button taking over in the afternoon, but a dramatic crash for the Spanish racer minutes before the lunch break brought an early end to McLaren's day.
Alonso was airlifted to hospital for precautionary checks following a high-G crash into the barriers between Turns 3 and 4, but was later declared to be uninjured although he will be kept in overnight for observations. Prior to the crash, work on configuring the power unit delayed Alonso's start, and in his short time on track he was able to log 20 laps with a best time of 1m27.956s.
Official team statement: "Today at 12:35 CET, while testing at the Circuit de Catalunya (Barcelona), during the fourth and final day of the current test, Fernando Alonso's McLaren-Honda car left the track at Turn Three, causing the right-hand side of his car to strike the wall. Fernando was driven to the circuit's Medical Centre where the circuit's doctors gave him first aid.
"He was conscious and spoke with the doctors. However, as per usual procedure in such circumstances, he was then airlifted to hospital where he is undergoing precautionary checks. We will issue a further update in due course."
Mercedes
Testing focus: Keep it bullet-proof
Breakdown tally: 1
In today: Nico Rosberg
Total laps in BCN1: 442
The final day of the test day Nico Rosberg complete 129 laps of the Circuit de Catalunya despite an early morning error that saw the Mercedes driver bring out the first red flag of the day after spinning on cold rubber in a manner not dissimilar to Sebastian Vettel's Saturday morning spin.
A day spent conducting set-up analysis while passing regularly through the pitlane for pit stop practice ended with Rosberg second on the timesheets with a 1m24.321s effort. Ominously for the other teams, however, the German's pace on the medium tyre showed that Mercedes have a lot of performance left up their sleeve.
Nico Rosberg: "Today was actually a really difficult day. In the morning the tyres weren't really working properly and then it was so windy out on track until late in the day. It was difficult to understand in the car because every run was different from corner to corner. Depending on where the wind was coming from, the car felt totally different. So it really made testing extremely tough today.
"Together with the team I was still able to learn a few things and it was a good end to the test with no major problems on the car and a lot of useful running at the end when the wind was calmer."
Testing focus: Race preparations and miles on the car
Breakdown tally: 0
In today: Daniil Kvyat
Total laps in BCN1: 415
Today brought a successful end to Red Bull's week in Barcelona, with the RB11 now comfortably capable of significantly more mileage than appeared to be the case in Jerez.
Daniil Kvyat was third on the timesheets with a fastest lap of 1m24.941s after 102 laps of the Circuit de Catalunya, and over the course of the day's running the team achieved all they had wanted to. Kvyat's morning was spent conducting aero mapping work, while the afternoon saw Red Bull focus on set-up work over a combination of long and short runs.
Head of race engineering Guillaume Rocquelin: "After the mapping work early this morning we had planned to give Dany a short run but there were quite a few red flags and the last one, for Fernando, was serious enough to end the morning session.
"Because of that we switched the short run to the afternoon and that was pretty decent. After that it was more long runs to end the day. This test was never about performance for us – it was about achieving stability and reliability, getting in some pit stop practice, working on procedural things with the mechanics making sure we could run a race weekend without issue, which we did."
Sauber
Testing focus: Trialling aero and set-up configurations
Breakdown tally: 1
In today: Felipe Nasr
Total laps in BCN1: 318
It was a challenging day for Sauber, who lost time in the morning to a garage issue. Felipe Nasr then caused the final red flag of the day when he stopped on track at Turn 6 due to was later revealed to be a fuel system check.
Plans to complete more aerodynamic analysis were scuppered by strong winds, and Nasr spent the afternoon focussing on set-up analysis and tyre compounds. Over the course of his shortened day, the Brazilian completed 73 laps with a fastest time of 1m24.956s, good enough for fourth on the timesheets.
Head of track engineering Giampaolo Dall'Ara: "Again today we had to reduce the programme as the car was stuck in the garage the whole morning due to a mechanical issue. The afternoon was definitely better, and we were able to do our preparation work for the race weekends.
"The wind today was quite strong, which also guided the direction of the programme on the set-up and tyre comparison sides rather than doing aero work. At the end stopping on track was a fuel system check."
Toro Rosso
Testing focus: Practice makes perfect
Breakdown tally: 1
In today: Carlos Sainz Jr
Total laps in BCN1: 412
Despite ending their day's running with two hours remaining on the clock, Toro Rosso were able to log an impressive 412 laps over the course of four days' running in Barcelona. Carlos Sainz Jr made an error at Turn 3 with two hours left on the clock, and spun and hit the barriers causing significant visible to the STR10.
When the chequered flag fell, Sainz stood sixth on the timesheets with 88 laps under his belt and a best effort of 1m25.604s. With reliability looking fairly solid, next week will see the team trialling aero upgrades.
Team principal Franz Tost: "Unfortunately we had to end the test early today; we are still going through the data to understand the cause, so it's a bit early to conclude; however, it is fair to say that the winds have been extremely high and gusting today, and we have seen a few other cars have offs as well.
"All in all, it's been another very positive four days of testing for us here in Barcelona this week. We have been able to build on what we learned from the first test in Jerez two weeks ago, which helped us to improve the performance in general."
Williams
Testing focus: Maintain the good start
Breakdown tally: 1
In today: Valtteri Bottas
Total laps in BCN1: 405
Williams' planned day of chassis testing and race simulations was scuppered by strong winds in the morning and a multitude of red flags in the afternoon – one of which was caused by Valtteri Bottas stopping on track at Turn 4 with around 100 minutes remaining of the day.
The Finn was back out fairly quickly, logging miles despite the lack of progress made to the team's planned programme. Second only to Nico Rosberg in the number of laps completed today, Bottas was fifth on the timesheets when the chequered flag fell, with 127 laps completed and a fastest time of 1m25.345s.
Chief test and support engineer Rod Nelson: "We had a very busy plan today. The morning was tough due to the wind conditions which affected our chassis testing.
"In the afternoon we had a race-sim planned, but this was interrupted by three red flags, then once again in the final run of the day there was another red flag. All of these stoppages stilted our progression slightly and meant we couldn't quite complete our plan. Throughout the whole test though we have gathered a lot of data and are prepared for the final test next week."
Any other business
Day four of the first 2015 Formula One pre-season test in Barcelona saw six red flags, of varying degrees of seriousness. Nico Rosberg got things going less than half an hour after the pit lane opened, spinning into the gravel at Turn 5.
The car was undamaged, and the Mercedes driver was running again within 30 minutes. The second came shortly before lunch, when Fernando Alonso hit the barriers hard between Turns 3 and 4. The McLaren driver was airlifted to hospital for precautionary checks and is being kept in overnight for observation.
After lunch there were three red flags inside an hour. First, Nico Hulkenberg stopped at Turn 1 thanks to a spectacular engine failure. Then, Carlos Sainz Jr hit the barriers at Turn 3, damaging the car but emerging unscathed.
Five minutes after the track went green, Valtteri Bottas had an undisclosed mechanical failure on his Williams, stopping on track at Turn 4. Finally, Felipe Nasr stopped on track at Turn 6 with less than ten minutes remaining before the chequered flag.