Get alerts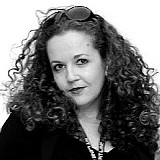 Kate Walker is your guide to a team-by-team run-down of what happened on the second day of official Formula One testing at Barcelona in Spain.
Testing focus: Show pace was no fluke
Breakdown tally: 0
In today: Kimi Raikkonen
In tomorrow: Sebastian Vettel
Another strong day for Ferrari saw Kimi Raikkonen second on the timesheets with a 1m24.584s effort and 90 laps under his belt. But the real story from the prancing horses can be found not on the timesheets or the number of laps completed, but instead in the nature of the work being done in Barcelona today.
With winter testing now half complete, Ferrari were able to spend the day demonstrating just how confident they are in their package by working on a combination of practice starts and race simulations.
Kimi Raikkonen: "Today was not ideal, we had some small issues which prevented us from running as much as we wanted, but still we managed to do other stuff, try things and learn. We  are going in the right direction in all areas and the team did a good job over the winter.
"Of  course, racing is a different story from testing, but so far it has been good. The team bosses have managed to put the right people in the right places.
"It's still early days, but everybody seems to enjoy it more. For the next test we'll try to put the right things into the car."
Force India
Testing focus: Get the season started
Breakdown tally: 0
In today: Sergio Perez
In tomorrow: Pascal Wehrlein
Having elected to run their 2014 car in Barcelona this week, Force India have been focusing more on learning as much as possible about the 2015 tyre compounds than anything else, as there is a limit to what they can achieve with last year's model.
Sergio Perez completed 121 laps of the Circuit de Catalunya, finishing the day fourth on the timesheets with a best time of 1m24.702s.
Sergio Perez: "It was really positive and we had a really good comparison back-to-back with the tyres. We understand properly the tyre difference from this year to last year.
"The most positive thing today is we really learned about the tyres, and how they work – we did a lot of set-up changes with the tyres just to understand the compounds, so in that respect I think we are optimistic and really looking forward to the new car."
Lotus
Testing focus: Harder, better, faster, stronger
Breakdown tally: 0
In today: Jolyon Palmer
In tomorrow: Pastor Maldonado
It was a busy day of data-harvesting for Lotus, who spent the day taking various bits of measuring equipment on and off the E23 while reserve driver Jolyon Palmer completed endless rounds of tyre and aero tests for the team.
The regular addition and removal of monitoring equipment slowed Palmer's progress, as while the car did not suffer issues it did spend a lot of time in the garage as measuring devices were tweaked. After 77 laps, Palmer was eighth on the timesheets with a best time of 1m26.280s.
Trackside operations director Alan Permane: "Today was about data accumulation and Jolyon did a great job in his first time in the car, especially with particularly cold conditions to start the session here this morning.
"We've completed a number of aero runs with a variety of different data collection tools on the car as well as conducted a number of different tyre assessments to build a picture of what to expect from Pirelli's latest tyres working on the E23. The car has run well again and overall we're making good progress this week."
Testing focus: Get the power unit working well
Breakdown tally: 0
In today: Fernando Alonso
In tomorrow: Jenson Button
McLaren had their most productive day of winter testing thus far, with 59 laps completed despite concerns that yesterday's MGU-K seal failure would see Fernando Alonso spend much of the day in the garage.
The team aimed to make the most of a bad situation and focus on working on the car's balance, but were able to complete some of their planned testing programme. Small steps were made, but Alonso ended the day confident he was beginning to explore the MP4-30's potential.
When the chequered flag fell, the Spanish racer's best lap of 1m25.961s saw him seventh on the timesheets.
Racing director Eric Boullier: "We need to over-check if we can. I'm not sure we will have time to tick all the boxes but we will do our best. It's good to finally put some laps on, get the programme run, and push the boundaries back.
"We are doing more things than we expected today and we are catching up on the programme. Today has run relatively smoothly."
Mercedes
Testing focus: Keep it bullet-proof
Breakdown tally: 0 mechanical, 1 human
In today: Nico Rosberg & Lewis Hamilton
In tomorrow: Lewis Hamilton
For the second day running, Mercedes had two drivers in their car. Nico Rosberg managed to complete the morning session despite his pinched nerve in his neck, but as Lewis Hamilton was feeling better and the team didn't want to exacerbate Nico's injury, the Briton was called in to take over the reins in the afternoon.
Rosberg's morning involved a lot of constant (slow) speed aero-testing, while Hamilton spent the afternoon working on long runs and race simulations, clocking up 89 laps with a best time of 1m24.923s. Rosberg completed 66 laps, with a best time of 1m25.556s. The pair were fifth and sixth on the timesheets.
Nico Rosberg: "I wasn't so happy with the car this morning but then we found our way quickly with the setup and in the end it felt pretty good. At the moment we're just focusing on getting the miles done and working on setup.
"Of course, I want to go out and do qualifying laps all the time - but there's a right time for everything. We don't know where we are yet but things are going to plan. The development curve is still very steep."
Lewis Hamilton: "I'm not sure where we stand compared to the others. The first test was just about completing loads of laps and today was the same, so I've not really started dialing the car into how I'd like to perfect it."
Testing focus: Race preparations and miles on the car
Breakdown tally: 0
In today: Daniel Ricciardo
In tomorrow: Daniil Kvyat
After a challenging start to the Barcelona test yesterday, today was Red Bull's day. Daniel Ricciardo managed a mind-boggling 142 laps of the Circuit de Catalunya - almost as many as the team managed across four days in Jerez - and topped the timesheets with a fastest lap of 1m24.574s in the midst of a series of long runs and race simulations.
It wasn't all smooth sailing, however - Ricciardo's morning began with a red flag when the RB11  stopped at the pit exit, but the track was green again within minutes when the team rolled him back into the garage and fixed the issue in short order.
Head of race engineering Guillaume Rocquelin: "Today was the reward for [yesterday's] hard work. We had a small issue on Daniel's installation lap, again caused by a software gremlin, but that was quickly sorted and we could get to work on the programme we had in place.
"In the morning that meant a lot of pit stop practice first thing, giving way to some tyre work in advance of our afternoon programme. We switched over to long runs in the afternoon and by the close of play we'd got through everything we wanted to on the day."
Sauber
Testing focus: Trialling aero and set-up configurations
Breakdown tally: 1
In today: Marcus Ericsson
In tomorrow: Marcus Ericsson
Sauber were one of the workhorse teams in Barcelona today, with Marcus Ericsson completing an impressive 113 laps of the Circuit de Catalunya before causing the final red flag of the day when he stopped his C34 on the start-finish straight.
A day of set-up work saw some minor issues reveal themselves, leaving the team with much work to be done overnight, but reliability was good. When the chequered flag fell, Ericsson's 1m27.334s best effort saw the Swede ninth on the timesheets.
Head of track engineering Giampaolo Dall'Ara: "On the positive side we were able to do some mileage today, which was a good learning programme for us. However, it was not trouble-free, as we had to go through a number of issues.
"We cannot forget we are in our pre-season tests where it is good to discover and fix these kind of issues. We have quite a lot of work to do overnight and will try to get back tomorrow with a good programme."
Toro Rosso
Testing focus: Practice makes perfect
Breakdown tally: 2
In today: Carlos Sainz Jr
In tomorrow: Max Verstappen
Despite losing some time in the morning to minor issues, and time in the afternoon to a red flag and a smoking power unit, Carlos Sainz Jr logged an impressive 100 laps for Toro Rosso, putting the Italian team near the top of the list of laps completed.
The issues prevented the team from being able to complete planned race preparations, but the biggest irritant was the smoking engine which prevented Sainz from being able to complete a full race simulation in the afternoon. When all was said and done, the Spanish racer's best time of 1m28.945s saw him last on the timesheets.
Chief race engineer Phil Charles: "We had intended to follow a similar schedule to yesterday, working on testing various elements in the morning and then giving Carlos a race simulation run in the afternoon. However, we had a few little niggling problems that meant he had a stop-start day, which prevented him from getting much of a flow going.
"Nevertheless, we learned from the problems we encountered and, all the same, Carlos did manage 100 laps. So not too bad and he did work his way through various race procedures, until we called a halt to the race run after the second pit stop."
Williams
Testing focus: Maintain the good start
Breakdown tally: 0
In today: Felipe Massa
In tomorrow: Valtteri Bottas
Williams continue to be quietly confident, racking up the miles seemingly without mechanical issues. Felipe Massa spent much of the day working on long runs and race simulations, and the team is shifting its focus from reliability to performance and pace. With 88 laps complete when the chequered flag fell, Massa was third on the timesheets with a best effort of 1m24.672s.
Chief test and support engineer Rod Nelson: "It has been another productive day. Barcelona is a good representative circuit so the data we get here is very useful. We had a lot of work to do with Felipe which we covered.
"Our focus is moving from reliability and long runs to more performance based tests and I am pleased with how the car has run so far in Barcelona."
Any other business
Day two of the first 2015 Formula One pre-season test in Barcelona saw three red flags, although none of them cost much track time.
Daniel Ricciardo left the pits and stopped within millimetres, triggering the first red flag. As soon as he was wheeled back into the pitlane, the track was green. The second came about when Carlos Sainz Jr span and beached himself in the gravel at Turn 9.
Finally, Marcus Ericsson stopped on the start/finish straight, leading to a short red flag as he was returned to the pits by his crew.