Get alerts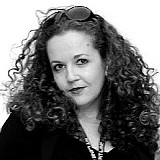 Kate Walker is your guide to a team-by-team run-down of what happened on the opening day of official Formula One testing at Barcelona in Spain.
Testing focus: Show pace was no fluke
Breakdown tally: 0
In today: Kimi Raikkonen
In tomorrow: Kimi Raikkonen
After a strong showing in Jerez and second place on the timesheets at the first day of Barcelona testing, there is still much speculation about the real capabilities of the SF15-T.
Kimi Raikkonen's 1m25.167s lap saw him less than two-tenths down on pace-setter Maldonado, and the 74 laps the Finn managed over the course of the day made him one of the more productive of the drivers. The Ferrari package appears to be solid, but questions remain given the performance deficit the Scuderia suffered with in 2014.
Kimi Raikkonen: "It's not that different from Jerez, we don't know about the fuel other cars had, and some of them were on soft tyres. We keep doing our stuff, have made our plan and try to follow it. The car is a completely different story from last year's, we've still got a long way ahead of us but the team is working well and has produced a very nice car."
Force India
Testing focus: Get the season started
Breakdown tally: 0
In today: Pascal Wehrlein & Sergio Perez
In tomorrow: Sergio Perez
Having sat out the first week of pre-season testing, Force India arrived in Barcelona at something of a disadvantage. Compounding the issue is the fact that the team are currently running last year's car, limiting just what can be achieved.
Their first day of 2015 was not smooth – while the VJM07 was as reliable as a year-old car should be, Pascal Wehrlein was recalled by Mercedes half-way through his first day of testing, and Sergio Perez was called in to help Force India complete their programme.
Perez managed a best time of 1m26.636s over the course of 34 laps, good enough for fourth on the timesheets, while Wehrlein was eighth with a 1m28.329s and 32 laps under his belt.
Chief race engineer Tom McCullough: "It was a very positive start to our on-track season with no technical issues and lots of mileage. Even though we had to deal with an unplanned driver change, we managed to achieve all our main goals for the day.
"Pascal settled into the team straight away and was able to give good feedback on the test items he covered this morning; for Sergio, it was a matter of getting back to action and having his first experience with the 2015 tyres as he completed all the outstanding items on our test programme.
"In addition to the work on the new Pirellis, we completed a series of tests on development mechanical components on the VJM07."
Lotus
Testing focus: Harder, better, faster, stronger
Breakdown tally: 2
In today: Pastor Maldonado
In tomorrow: Jolyon Palmer
Pastor Maldonado topped the timesheets in Barcelona with a 1m25.011s lap, but the Lotus driver did not have an entirely trouble-free day. While the bulk of his 69 laps passed without incident, the Venezuelan was responsible for two of the day's four red flags, both caused when he stopped on track.
The first failure was attributed to a sensor issue by the team, while the cause of the second has not been made public.
Technical director Nick Chester: "It's been a positive day. We had a couple of software niggles in the morning then we were able to work through a solid programme of setup work during which we racked up a good number of laps.
"The car did have an extended lunch break whilst we changed the clutch, then we were able to complete further work in the afternoon. We're happy that we've made good steps forward since Jerez and we're working steadily through our evaluations whilst confirming directions for improvement." 
Testing focus: Get the power unit working well
Breakdown tally: 1 fairly serious issue
In today: Jenson Button
In tomorrow: Fernando Alonso
Having found integrating the Honda power unit to be somewhat challenging in Jerez, McLaren had a good morning in Barcelona, completing 21 laps before the lunch break and spending some time at the top of the timesheets early on.
But it was not all smooth for the Woking racers, who ended their day's running at lunch thanks to a faulty seal on the MGU-K that could see the team waiting till Saturday before they are able to run again thanks to the need to redesign a vital component.
Honda R&D senior managing officer Yasuhisa Arai: "We had to stop running this morning after discovering a faulty seal on the MGU-K. That faulty part then caused an issue that requires full replacement of the power-unit...
"We'll need to run a redesigned component to avoid a potential repeat of the problem. Unfortunately, we won't be in possession of that updated part until Saturday, which means that we may face the same problem when we run again tomorrow." 
Mercedes
Testing focus: Keep it bullet-proof
Breakdown tally: 0 mechanical, 2 human
In today: Lewis Hamilton & Pascal Wehrlein
In tomorrow: Nico Rosberg
After a solid start to testing in Jerez, Mercedes were hoping for more of the same when it came to putting miles on the W06 in Barcelona. But the combination of a high fever for Lewis Hamilton, a pinched nerve for Nico Rosberg, and a reserve driver on loan to Force India hampered the team's efforts today.
After two hours' running in the morning, Hamilton logged 11 laps before leaving the circuit. Pascal Wehrlein was recalled from Force India after lunch, but the time lost coupled with a fuel system problem in the afternoon meant Mercedes ended the day 9th and 11th on the timesheets, with a combined total of 59 laps run.
Pascal Wehrlein: "I was quite surprised in the morning when I got the information that I would be driving the Mercedes in the afternoon. But I am here and I want to drive, so I am ready for any opportunity.
"To drive two Formula One cars in one day was amazing, so I'm very happy. We lost a bit of time in the garage which was a shame as I would have liked to do some more laps. But the time I had I really enjoyed."
Testing focus: Harvest data while playing with upgrades
Breakdown tally: 0 but a slow start
In today: Daniel Ricciardo
In tomorrow: Daniel Ricciardo
It was a slow start to the day for Red Bull, who were busy tweaking new upgrades brought to the track while also dealing with sensor issues. When out on track in the morning, Daniel Ricciardo completed a lot of short one- and two-lap runs with the RB11 dripping in sensors.
Once up and running, however, it was a smooth day for the team. Ricciardo ended the day third on the timesheets with a 1m25.547s effort and 59 laps under his belt.
Head of race engineering Guillaume Rocquelin: "A slightly difficult morning for the team but not wholly unexpected given that we had some new parts here which needed to be dialled in.
"There were some software issues in the morning, which held us back a bit, but while those were being sorted out we were able to get through some aero mapping work, which was useful.
"We did mostly short runs today as that suited the game plan for the updates we have but by the afternoon I think we could have sent him out for as long as we wanted as the car was running well at that stage."
Sauber
Testing focus: Trialling aero and set-up configurations
Breakdown tally: 2
In today: Felipe Nasr
In tomorrow: Marcus Ericsson
It was a day of two halves for Sauber, who spent the morning working on their planned programme of trialling a variety of aerodynamic and mechanical set-up configurations.
In the afternoon, Felipe Nasr and Susie Wolff found themselves occupying the same bit of track with the result that both went off at Turn 5, damaging their cars. Nasr was back out on track shortly before the end of the day, but stopped on track as a precaution and causing the last red flag.
When all was running well, the Brazilian managed a best lap of 1m27.307s, and completed 79 laps overall – more than a race distance in Barcelona.
Head of track engineering Giampaolo Dall'Ara: "The day started well. The morning went pretty much without trouble, so we were able to fulfil the programme. In the afternoon everything was a bit unfortunate, starting off with the accident which caused a loss of track time.
"The team did a good job getting the car back for the last half an hour. Obviously, the programme could not be completed, but it was still positive to go out for a few more checks. When we went out late the car was repaired in a rush, and we noticed something that was not normal in the data, therefore we stopped the car on track as a precaution."
Toro Rosso
Testing focus: Practice makes perfect
Breakdown tally: 0
In today: Max Verstappen
In tomorrow: Carlos Sainz Jr
With two rookie drivers this season, Toro Rosso spent today working on vital preparations with Max Verstappen. Over the course of the day's running the Dutch racer was able to complete 94 laps – more than a race distance of the Circuit de Catalunya – with nearly a full race run in the afternoon alone.
In addition to logging the laps, Verstappen worked on pit stops and race procedures with the team, a sure sign of a test programme running closely to plan. When all was said and done, Toro Rosso ended the day sixth on the timesheets with a 1m27.900s effort.
Chief race engineer Phil Charles: "A productive start to our second test session of the winter, with Max having his first experience of Barcelona at the wheel of a Formula 1 car and he settled in smoothly.
"Apart from a small problem around lunchtime, the day's programme went to plan. In the morning, we carried out some useful chassis tests, while the afternoon was given over to going through race procedures and pit stops, particularly useful for Max, but also for the team as a whole."
Williams
Testing focus: Maintain the good start
Breakdown tally: 1
In today: Susie Wolff
In tomorrow: Felipe Massa
With a successful Jerez test behind them, Williams arrived in Barcelona with the aim of continuing their work on systems and reliability checks while completing as many race simulations as possible.
In the morning, things went according to plan, and Susie Wolff was able to complete a race simulation. But the Briton lost out on a lot of running after she and Felipe Nasr collided at Turn 5 in an incident still being debated.
When the chequered flag fell, Wolff was second only to Verstappen in the number of laps completed, with 86 under her belt and a best time of 1m28.906s.
Chief test and support engineer Rod Nelson: "We have had a reasonably successful day adding mileage to the FW37. The morning's focus was on completing a race distance and further set-up work with the car.
"This afternoon we had some system checks planned, but unfortunately lost a lot of time which affected the programme. We will be able to add these back in later in the week, it's just a shame for Susie to lose the time in the car when we were having a productive day."
Any other business
Day one of the first 2015 Formula One pre-season test in Barcelona featured four red flags.
The first was caused by Pastor Maldonado, who stopped on track with a sensor issue. Just over an hour later, the Venezuelan caused the second red flag, stopping on track with an undisclosed problem. The third red flag came about in the afternoon, when Susie Wolff and Felipe Nasr wound up in the gravel at Turn 5 after colliding.
The final red flag was waved with three minutes left on the clock, when Nasr stopped on track without explanation.