Get alerts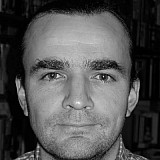 Sergio Perez believes his drive to eighth place in the Bahrain Grand Prix was one of the best races of his Formula 1 career to date.
The Mexican, who also finished a superb third in the same event last year, had started from 11th on the grid in the Force India.
He managed to do two stops when several of those around him, including teammate Nico Hulkenberg, went for three to climb up the order.
"It was one of my best races in terms of managing the tyres and managing the pace," Perez said.
"It was amazing what the team did, how we did the two-stop, because we never thought that was going to be possible. We thought we just too far away, the car was just sliding too much, and we were too slow on Friday.
"We picked up a lot of the pace and we managed the degradation, so I'm very happy with today's performance."
Explaining why things worked out so well, he said: "I think this track suits us well with the engine. It's not such an efficiency track. When we get to Barcelona we will struggle I think, but today was a very good opportunity to score points, and we did it.
"I think we as a team have done a very good step forward, and as I say I'm very happy for everyone, and very happy for the drive I did."