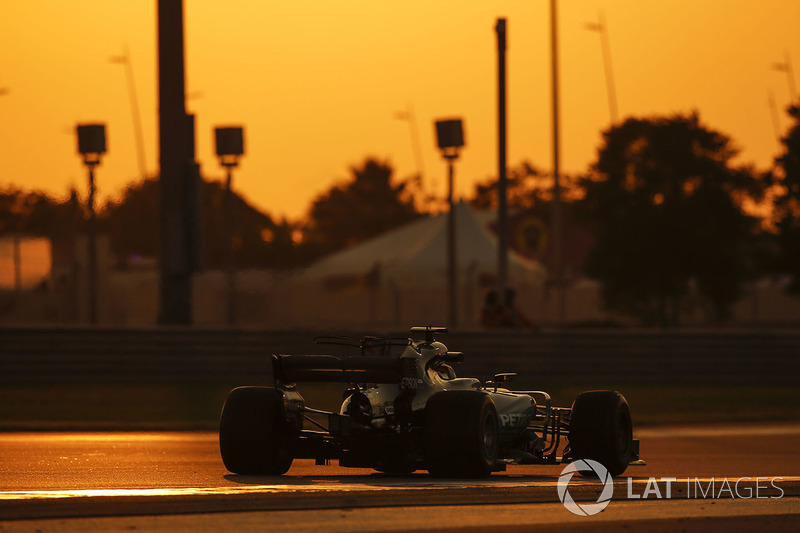 Topic
Motorsport.com's Prime content
Azerbaijan Grand Prix driver ratings
A wild race in Baku led to a wide range of ratings across the F1 field, but two drivers stood out above the rest.
Lewis Hamilton
Rating: 8
Rating Hamilton is a tricky one - as he said himself, his performance was below his usual exceptional standards, with a couple of off-track moments in the race, one of which forced him to curtail his first stint. It's a sign of his quality that even when underperforming he could still win, albeit with some luck, and he did outpace Bottas in qualifying.
Photo by: Steven Tee / LAT Images
Valtteri Bottas
Rating: 9
Toto Wolff suggested Bottas was perfect, and he certainly merited a victory, although he was a tenth-and-a-half off Hamilton in qualifying. His pace on ageing supersofts was remarkable and he was in with a chance of forcing a victory even without the help of the safety car. He didn't deserve the puncture that robbed him of a certain win.
To continue reading subscribe to
Join prime and take advantage of member benefits:
Custom news feed based on your favorite series
Ad-free environment
Access to the Giorgio Piola archive
Best of F1 Racing
Higher resolution photos
Best of GP Gazette
Unlock the benefits of PRIME and enjoy the full range of features offered by your favorite motorsport news site.
Subscribe to Motorsport.com PRIME
Already have an account? Sign in
Azerbaijan Grand Prix driver ratings