Subscribe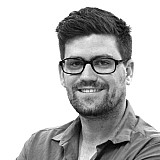 John Harnden AM will take over from Ron Walker as the Chairman of the Australian Grand Prix Corporation, it was announced today.
Harnden has been one of the favourites for the job since it was announced that Walker's 20-year reign as the Australian GP boss would come to an end in April this year.
Now it has been made official, Victorian Premier Daniel Andrews confirming today that Harnden has been given one of the highest-profile jobs in Australian sport.
Harnden has a strong background in motor racing, having first joined the AGPC board in 2006 after serving as the AGPC's CEO between 1998 and 2002.
Outside of motor racing he was involved in the running of the 2006 Commonwealth Games in Melbourne, and was the CEO for this year's ICC Cricket World Cup.
"I wish to congratulate Ron Walker for his vision and leadership over 23 years to make the Formula 1 Australian Grand Prix and the Australian Motorcycle Grand Prix two of the most iconic sporting events in Australia," Harnden said.
"His contribution to events in Victoria and motorsport in particular is unparalleled. His enthusiasm and relentless energy has been instrumental in showcasing Melbourne and regional Victoria to the world.
"It has been a privilege to work alongside him.
"This appointment is a great honour and I am excited by the opportunity to be able to build upon the success that Ron and the team have achieved.
"I have been fortunate to have been involved in many global events. I passionately believe that Melbourne is the sporting capital of the world and want to ensure that Melbourne remains in pole position."