Get alerts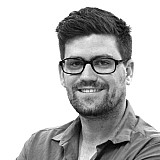 The Australian Grand Prix is not in danger of losing its slot as the Formula 1 season opener, according to CEO Andrew Westacott.
It was announced earlier today that the Australian Grand Prix will shift to an April date for just the second time in its history, which will make it the latest start to a season since the 1988 world championship, which also started on April 3.
Speaking to Motorsport.com, Australian Grand Prix Corporation CEO Andrew Westacott made it perfectly clear that he didn't think the announcement has put any pressure on the AGP's deal to host the first race of the 2016 season.
"I don't have any doubts about that," he said.
"It's an FOM decision to commence the whole season on the date that they've proposed, and as default result of the Australian Grand Prix Corporation having the rights to first race, when the season starts, we'll have our race – and it just so happens that it's April 3 this year."
Condensed calendar reason for shift
Westacott added that he understands that the decision to start the season later than usual – a decision made by Formula One Management – is to help condense the 2016 schedule.
"We didn't talk at length about that, but that was implied," he said.
"I don't know what the changes are to any other races, but if we're looking at a 20 or 21 race season, by condensing it there will be better efficiency, and the teams in Formula 1 are always looking to do things more efficiently from a cost and travel point of view."
Start time 'will have to change'
While not yet confirmed, the race will need to be switched back to a more traditional afternoon start time. With daylight savings time coming to an end at 2:00am on the morning of the race, sunset is set to be at 6:10pm on the evening of April 3, meaning a 4:00pm start time would be too late.
As a result, it is expected that the race will be started at 3:00pm.
"The answer is that we will need to adjust the time," said Westacott.
"We haven't finalised the timing, but what we've agreed with Formula One Management is that over the next three to four weeks we will work through with them to agree on what time suits us in Melbourne, and them from a global broadcast point of view.
"I'm pretty relaxed by that, because I think it will be great for fans locally, great for fans in Asia, and great for those who wake up for the start of the season in Europe."