Subscribe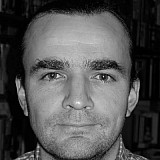 ART Grand Prix co-owner Nicolas Todt says that his team wouldn't rule out a graduation from GP2 to F1, but he insists that the push towards customer cars does not make that any more likely.
As previously reported, the F1 Strategy Group has opened the door to future customer teams should established teams fail and the entry numbers drop.
Intriguingly, McLaren boss Ron Dennis is one of the driving forces behind Thursday's discussions.
ART GP has strong links with McLaren, and would be a logical candidate should the Woking outfit go looking for a partner to become the second Honda team.
It is currently running Stoffel Vandoorne and Honda protege Nobuhara Matsushita in GP2, is using McLaren's new grey livery, and like McLaren, it has Bahraini shareholders.
However Todt says that it's too early to suggest that such a scenario could unfold.
"I don't have any particular comment to make regarding what has been announced," he told Motorsport.com.
"Entering F1 is however something that ART could consider, but only if it makes real sense to us, and therefore if all the pieces of the jigsaw are there."
Even if customer cars are some way off there remains the possibility that ART could one day follow the example of Haas F1 and share technology with McLaren, while making its own chassis and bodywork, as the rules prescribe.