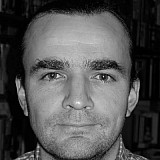 Ferrari boss Maurizio Arrivabene says that Sebastian Vettel and Michael Schumacher are very different characters, but he recognises that the two German superstars share a common culture.
Arrivabene, who worked with Schumacher at Ferrari when he was in charge of Marlboro's activities, says Vettel has brought a huge level of commitment to the Maranello squad.
"It's the enthusiasm and the passion, like all the other guys," Arrivabene said. "A driver that is so committed to Ferrari is making our job easy, I have to say.
"And on top, he's said many, many times that since he was a kid, he was dreaming about Ferrari and he always liked it.
"Of course, last year it was impossible for him to say so, but now he's liberated and he's telling the truth.
"And then, as a driver, it's very, very strong, very precise.
"Many, many journalists, they were asking about him and Michael. I said the things they have in common is the culture but then they are two different drivers with two different characters.
"But somehow, when you recognise that, there is something in common. I think this is a cultural base. It has nothing to do with the personality of the two."