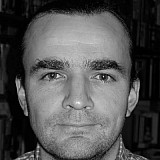 Day two of testing wasn't much better for the new partnership.
McLaren and Honda endured another tough day in Abu Dhabi has Stoffel Vandoorne completed only two laps, bringing the MP4-29H/1x1 test car's total up to five for the two-day test – without setting a flying lap time.
The car appeared to be ready to run at the start of the day before an electrical issue intervened. In the afternoon Vandoorne did an installation lap, but when he went out for a four-lap run the car shut down on track. The team was not able to get it out again before the end of the day.
A poor debut
Although the whole point of the Abu Dhabi test was to find problems before running begins again in Jerez in February clearly both parties were expecting to do at least some representative mileage. This week has been poor reward given the effort involved in building the test car, which was a brand new chassis – which in theory will not be used again, assuming that the new MP-30H is ready for the first test in February.
To be honest, I'd rather be ironing out these problems here in Abu Dhabi, than discovering them in Jerez.

Eric Boullier
The team does still have the opportunity to use the older car in the first test and spend a bit more time developing the definitive model before it actually runs.
The other downside of the lack of mileage is that the team may have been using the Honda test in part as a way of evaluating whether or not Vandoorne is ready for a 2015 race seat, although in theory the Belgian will do a second year of GP2.
A 'learning experience'
"Although this looked like another difficult day, this is just part of the learning experience we expected when we took on the interim car programme," said team boss Eric Boullier. "It's useful to discover these issues pre-Christmas, as it allows us to deepen our understanding of the complex integration between power-unit, ancillaries and the car.
Actually conducting testing at the track enabled us to understand the complexity of the system at a deeper level

Honda's Yasuhisa Arai
"And, to be honest, I'd rather be ironing out these problems here in Abu Dhabi, than discovering them in Jerez, next February.
"It's definitely been a positive for both McLaren and Honda to conduct this test – there have been some troublesome issues, but we've made progress. We've also made an excellent start to the relationship – communication and interaction have been great, and you can really feel the positivity and sense of purpose in the garage. Any mileage we accrued this week would simply have been a bonus."
Honda motorsport boss Yasuhisa Arai
"In short, this was a tricky day. We encountered system start-up and data communication issues that prevented us from running as we'd planned."
"However, actually conducting testing at the track enabled us to understand the complexity of the system at a deeper level. We now know what is necessary to further develop the system, and we'll work together with McLaren to be ready for the next test – at Jerez in February."